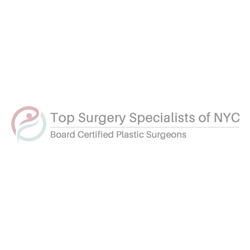 NEW YORK (PRWEB) August 07, 2019
Top Surgery Specialists of NYC (https://www.topsurgeryspecialistsnyc.com), a medical practice located in Manhattan, New York which is dedicated exclusively to Top Surgery for Male to Female (MTF), Female to Male (FTM), and Gender Non-Binary (N) patients, announced today a significant rise in patients seeking Gender Non-Binary (N) Top Surgery.
Gender Non-Binary (frequently referred to as "General Neutral") Top Surgery refers to Top Surgery performed on an individual who do not identify as either male or female.
Top Surgery is a reconstructive surgical procedure tailored to the unique desired surgical outcome for the individual and is designed to provide the necessary breast changes for patients who are interested in transforming their bodies towards the sex that they identify as (including gender neutral).
Female to Male / Neutral (FTM/N) Top Surgery eliminates female breast characteristics and make the chest appear more "masculine" or androgynous – this is achieved surgically with a "total" mastectomy. Some patients choose to have their nipples and areolae removed. Male to Female /Neutral (MTF/ N Top Surgery) eliminates "male" breast characteristics and make the breast "feminine" or androgynous with breast augmentation surgery (breast implants).
About Top Surgery Specialists of NYC
As best in class, Top Surgery specialist plastic surgeons, Top Surgery Specialists of NYC supports and endorses the Standards of Care by the World Professional Association for Transgender Health (WPATH). To comply with the WPATH Standards of Care, our board certified plastic surgeons act as part of a multi-disciplinary team and rely on the expertise of a qualified mental health professionals to provide written documentation of the diagnosis of gender dysphoria, as well as their support of Top Surgery as the next step in the transition process. Top Surgery Specialists of NYC accepts most insurance plans for FTM, MTF, and Gender Nonconforming (N) Top Surgery.
Top Surgery Specialists of NYC
800A 5th Ave
Suite 300D
New York, NY 10065
(646) 941-8292
https://www.topsurgeryspecialistsnyc.com