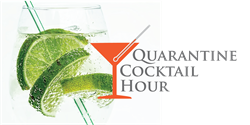 "Building community, even online, is just another way that Top Tier Travel helps Unite Your Tribe", says Gini Trask, CEO Top Tier Travel
HOUSTON (PRWEB) April 21, 2020
In the midst of the COVID 19 outbreak some of the hardest hit sectors of business are the bars and restaurants. It is estimated 10-15 million restaurant workers will be financially affected by the COVID-19 in the United States. Top Tier Travel, a Houston business specializing in building community through travel and events, is committed to putting their skills to use helping local restaurateurs and bar owners through virtual events.
Their project http://www.QuarantineCocktailHour.com has been live and broadcasting daily since March 25th.
Attendance for the Quarantine Cocktail Hour is by suggested donation or virtual tip. Those donations are split between the featured artist and industry professional minus a small percentage for hosting costs. To access the daily broadcasts, you can get a "ticket" through Event Brite or by joining the Facebook Group. Anyone can participate in any of the happy hours provided they follow all applicable laws and guidelines. (Must be 21 to consume alcohol in the United States.) To participate, as a bartender, restaurant, bar, or entertainer, visit the website to fill out the application to be a featured guest for one of their broadcasts.
Recipes are posted on the site as well as the facebook page each week so you can follow along at home. Guests are encouraged to order their favorite takeout or delivery, mix it up and dance it out.
Top Tier Travel is a Houston based group travel, conference, event and sports travel company. They pride themselves on the level of service and ability to handle all aspects of group travel for a seamless end-to-end experience. Hosting events around the world, Top Tier has been a premier event & travel experience provider for over a decade. For quotes or questions visit http://www.TopTierTravel.com