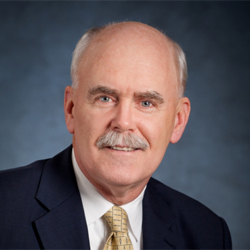 With all the changes impacting the utility industry, there is great value in open dialogue and guided discovery among industry practitioners and strategic thinkers.
BALTIMORE (PRWEB) November 20, 2018
The Substation Best Practices Collaborative, an electric utility consortium facilitated by UMS Group and focused on identifying and sharing best practices in substation maintenance, construction, and asset management, completed its 6th Annual Substation Conference in Baltimore, Maryland. Exelon subsidiary, Baltimore Gas & Electric (BG&E) hosted the three-day innovation and best practices conference which was attended by 55 Directors, Managers and SME's from 21 US and Canadian utilities.
The presentations and discussion sessions at this year's event included Substation Innovation, Asset Risk Management, Contractor Management, Commissioning, Productivity Management, Maintenance Optimization, Safety and Human Performance and Training. Best practices, as identified during the Study portion of the program, were presented in coordination with panels and open discussion, allowing participants to gain a more detailed understanding of how these practices have been implemented and supported.
"With all the changes impacting the utility industry, there is great value in open dialogue and guided discovery among industry practitioners and strategic thinkers. The sharing that happens at these events can be a real accelerator of learning, an opportunity to stand on the shoulders of others who have tried new approaches, a risk free environment to test and challenge strategies, and a broad source of new ideas for all participants," said Jack Shearman, CEO of UMS Group and Keynote speaker at the event.
A special guest presentation was made by Fingrid, the Transmission Owner/Operator of Finland, which has been a global pioneer in developing and implementing the Substation of the Future. Beyond building to full IEC 61850 compliance and full remote control of all assets, its newest substation features a plethora of inexpensive, remote monitoring devices placed throughout to increase visibility into the operation and condition of key apparatus. These small devices, using IOT (Internet of Things) wireless technology, measure a wide variety of operating parameters, including: acoustic signatures, temperature, vibration, speed and momentum, and other equipment characteristics, and can be installed in a matter of minutes at a very low cost.
Another innovative presentation concerned the implementation of Battery Energy Storage (BES) projects by Pacific Gas & Electric (PG&E). This utility has commissioned several multi-MW BES' in its substations to replace fossil generation, and recently won the right to install four energy storage projects (total of 567.5 MW / 2,270 MWh of storage) to replace retiring gas fired plants, including two batteries that would be the largest in the world. These projects are serving multiple purposes including peak shaving, deferral of system replacement, and backup for customer facilities.
New York Power Authority (NYPA) presented on their Transformer Health System, which uses predictive analytics to trend data from real-time transformer monitors, and to detect abnormalities. This data, which includes geomagnetically induced currents, tank vibration, acoustic emissions, RFI, temperatures, IR, as well as DGA, is used to assess asset health and stress, and to predict imminent failure. In addition to focusing on absolute values, the system uses change and rate of change to warn of abnormal conditions.
Over the course of the three-day conference, 25 different presentations were made on these and other topics related to getting the most out of both the infrastructure and human assets employed in managing substations. As a follow-up to the substation conference, discussions are underway within the group to define the focus topics for next year's program.
For more information on this program, please visit our website at http://www.umsgroup.com or email SubstationConference(at)UMSGroup(dot)com