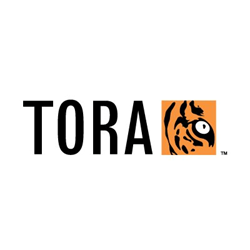 NEW YORK (PRWEB) October 02, 2020
TORA, the provider of industry leading trading technology, has today announced it has been awarded Best Outsourced Trading provider by Global Investor in their 2020 Investment Excellence Awards.
TORA was recognized for its unique offering, encompassing flexible operational trading models, proprietary trading technology as well as a high level of customer service. TORA's outsourced trading group incorporates decades of trading experience spread around the world, while allowing clients to have complete transparency via the TORA OEMS.
TORA's Outsourced Trading offers clients an end-to-end operational solution to cover the entire life-cycle of a trade. Users can access over 500 brokers globally across multiple asset classes with real time market insights and comprehensive pre and post trade analysis. TORA has a global team of traders with multi-asset experience and fully redundant infrastructure in New York, San Francisco, London, Tokyo and Hong Kong.
About TORA
TORA is the leading global provider of advanced investment management technologies supporting the full trading lifecycle. With a full suite of cloud-based SaaS-delivered execution, analytics and compliance tools, as well as order, portfolio and risk management capabilities and a global FIX network, TORA's products are utilized by hundreds of the industry's leading hedge funds, asset managers, proprietary trading firms and sell-side trading desks globally. With headquarters in San Francisco, TORA has over 250 employees across offices in Hong Kong, Jersey, New York, Romania, Singapore, Sydney and Tokyo. More information is available at http://www.tora.com