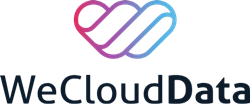 TORONTO (PRWEB) January 20, 2021
WeCloudData, Toronto's premier institute for data science and technology widens the scope of their popular Data Science Bootcamp, developing a full Data Engineering Diploma program, and is now accepting admissions for the February 17, 2021 start date.
Data engineers play an essential role in business and organizations that collect and manage big data. They are responsible for the data architecture of all data points collected, and in today's data-driven business processes, their role has become increasingly important. The result is an increasing demand for Data Engineers in the job market.
WeCloudData has taken on the challenge to educate and train Data Engineers on the breadth of applied technical skills needed to be successful. The WeCloudData Data Engineering Diploma program focuses on helping students acquire the essential skills, and gain the experience needed to prepare for data engineering careers. Over the course of 24 weeks students gain a solid understanding of big data and cloud computing, data warehousing, data governance, machine learning, building and deploying data pipelines, real-time and batch data ingestion, and more. They also gain hands-on experience with DataOps tools, warehouse modeling, and ETL in preparation for GCP certification. The program is fulsome and concludes with a capstone project giving students the opportunity to work on real projects with clients and invaluable work experience.
In addition to the Data Engineering program, the college also offers courses and diplomas in Applied Business Intelligence and Data Analytics, Applied Data Science, Artificial Intelligence, and Cloud Computing.
More About WeCloudData:
WeCloudData, the Toronto Institute of Data Science and Technology, is the only accredited career college that focuses on data and artificial intelligence education and training in Canada. Instructors are industry leaders who bring the latest technology and applications to the classroom. They are dedicated to providing students with the applied education, skills and training they need to be successful in the field and become leaders themselves.