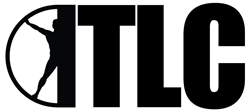 I entreat every Ghanaian to take the following products seriously by looking at how effective they are: Iaso (TM) Tea, Gano, Nutraburst, NRG, and HCG. I truly feel that when considering how these products work, each home in Ghana needs to have one
Ira, MI (PRWEB) December 04, 2014
Total Life Changes, a company that offers top-quality health products, is pleased to announce a recent expansion into Ghana in Africa.
As a recent article notes, Daniel Adu Boahen has been responsible for the expansion of Total Life Changes (TLC) into Africa. Daniel first heard about the products and opportunities that TLC offers from a friend. After spending some time researching the products that the company sells—including its signature line of Iaso skin care and nutritional products—as well as TLC's compensation plan, Daniel was impressed with the products and the program.
As Daniel explained in the article, although he has worked with a few networks over the years, nothing has compared to what he has found at TLC.
Daniel's efforts to bring Total Life Changes to Ghana have gone extremely well so far. Team Ghana held their first corporate event in late October at a Holiday Inn Hotel located in Accra, Ghana.
"There were about 400 guests who attended and graced this very successful event," the article noted, adding that when he was asked about the event, Daniel said that one of the most exciting parts about the event was that some people had to stand in order to listen to the presentation because the house was so packed. He also said how pleased and proud he is to be offering such high-quality products to the people of Ghana.
"I entreat every Ghanaian to take the following products seriously by looking at how effective they are. I truly feel that when considering how these products work, each home in Ghana needs to have one."
As Daniel noted in the article, his goal is to be able to share TLC products and the business opportunity all over the African continent by the year 2016. He wants fellow Africans to be able to see the benefits of network marketing, as well as learn how to secure their financial freedom with the company.
About Total Life Changes:
Total Life Changes was founded in 1999 by CEO Jack Fallon and run by an experienced group of network marketing veterans. TLC's signature Iaso (TM) brand includes an expanding line of nutritional and skin care products. Their vision is focused on providing individuals with affordable, natural products and a solid business plan. For more information, please visit https://totallifechanges.com/
Total Life Changes
9453 Marine City Hwy
Ira, MI 48023