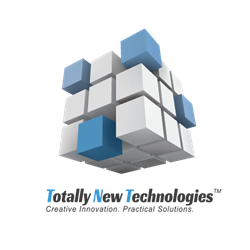 THERE'S GOLD IN THEM HILLS
Nashville, Tennessee (PRWEB) November 12, 2013
Ever heard the saying "THERE'S GOLD IN THEM HILLS"? Well, an inventor Ron Smith from the hills of Tennessee and a former NFL player Jovan Haye who was a Tennessee Titan and now self-made business man have teamed up to start a new company called Totally New Technologies.
Totally New Technologies (TNT) is bringing a new cost saving device to the swimming pool industry. The product is said to solve century old problems that have plagued the swimming pool industry since conception.
First here's a brief introduction to the evolution of Totally New Technologies.
Jovan Haye, former Buccaneer and Titan lineman turned entrepreneur in an exclusive interview laid out his perception of this "diamond in the rough" company. Jovan said, "It was a chance meeting... one of those opportunities that comes along once in a lifetime." His patent attorney and long time friend Shane Cortesi mentioned that he had met and partnered with an inventor Ron Smith from Mud Hollow Tennessee. Jovan said his first thought was… "Shane has seen thousands of patents and he's never gotten involved and all of a sudden he's in on this?" but then Jovan went on to think... "Where in the heck is Mud Hollow TN?" His curiosity got the best of him... and he knew he had to check out see what was going on. Jovan then set up a meeting with Ron the inventor, Shane and their seed investor, Sam Goldring. Sam who is a retired contractor and entrepreneur and his wife Ellen were the original seed backers for Ron's idea. Sam's wife is a well known professor and University chair and author.
As a celebrity Jovan told TNT how he has been approached many times with other ideas and inventions, but when he saw this he said, he had to take a closer look. When one of the products prototype videos was shown to Jovan all he could say was… "Are you kidding me? Let me see that again!" Ron Smith the inventor then said to Jovan, "Building a company that solves problems and helps others get what they want will in turn get what TNT needs."
A long story short, Jovan then became a partner with Ron and Totally New Technologies which now already has 2 patents pending and working on filing more than a half dozen more. Looks like TNT is getting some celebrity attention and Jovan can only sing the company's praises and said that Ron Smith and Totally New Technologies are "a conveyor belt of innovation!"
Beginning from product concept and inception to creating a business plan and launching Totally New Technologies; the company appears to be set on a fast track for success. Especially noting the product they currently are launching called SkimDoctor™.
What is SkimDoctor™?
Every once in a while lighting strikes and the world makes sense. The invention of the wheel, the discovery of penicillin, the microprocessor, digital music, and the iPhone – The world is at everybody's fingertips… So why get those fingertips dirty? Pool owners have been dealing with nasty pool skimmers for over 50 years. Dealing with Muck, dead animals, spiders – it's a necessary evil that no pool owner enjoys dealing with. With the all new SkimDoctor™ this necessary evil becomes no more a nasty chore but an effortless task. Welcome to the revolution of SkimDoctor™!
Here's a brief summary for SkimDoctor™.
As stated by TNT SkimDoctor™ is a cleaner, more efficient, cost savings swimming pool skimmer product designed to attach to the skimmer basket and turbocharge the existing pool skimmer. SkimDoctor™ creates a funnel effect in the existing pool skimmer basket which forces pool surface debris to flow directly to the bottom of the basket, so there is no more hand dipping through the gunk to remove the basket. It has a universal fit and is designed to fit all major skimmer baskets used with in-ground pools. SkimDoctor™ also fits above-ground pools with large skimmers.
SkimDoctor™ proven by science to speed up surface water velocity by narrowing the channel through which the water flows through; it's called the Bernoulli principle. In fact, company internal studies using a flow meter have shown that SkimDoctor™ increases maximum water velocity in excess of 600% (as compared to a basket alone) in low suction skimmers. SkimDoctor™ increases the swimming pool water surface tension speeding up the flow of debris into the pool skimmer basket before it has a chance to sink and create a nightmare of dirty water and cost more on salt and chemicals to treat your pool.
Ron Smith the inventor with over 30 years of industry experience invented SkimDoctor™ for the same reason people love the product. He was just trying to keep his pool clean! Looking at SkimDoctor™, pool owner Paul T. said, "It's a revolutionary swimming pool product. All pool owners have to get one of these!"
Check out Jovan Haye and the Totally New Technologies' team on their newly launched website.
Web Design by: Website Design Company in Nashville GoHooper.com