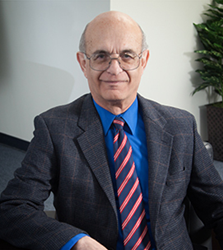 There is a lot of opportunity available right now in Artificial Intelligence, and the careers available are not only well-paying, but well-rewarding
LOS ALAMITOS, Calif. (PRWEB) July 31, 2018
Touro University Worldwide (TUW) has announced the addition of a new concentration in Artificial Intelligence Management to their Master of Business Administration.
This degree is designed to prepare students to fill an increasing demand for leaders in the arena of Artificial Intelligence, by teaching students the necessary skills, competencies and specific organizational and managerial implications of AI on the business strategy and management, the challenges of delivering AI technologies, and the steps executives need to take to develop a strategy for their company.
The Master of Business Administration (MBA) Program at TUW can be completed in one year as a full-time student. The Master of Business Administration (MBA) develops and teaches business concepts, and hones vision and skills of working professionals to become future leaders, managers and visionaries in a variety of organizational settings.
Speaking on what this degree means for the university and its students, TUW Chancellor and CEO Dr. Yoram Neumann said, "We're excited to be able to offer this concentration to our students and are sure it is already positioned to be another way in which TUW can provide value to the community by preparing our graduates to tackle real-world challenges. There is a lot of opportunity available right now in Artificial Intelligence, and the careers available are not only well-paying, but well-rewarding. We're proud to be able to offer that preparation through our Master of Business Administration degree with Concentration in Artificial Intelligence Management.
Enrollment for TUW's Master of Business Administration, which is offered through the School of Business, is now open to interested, qualified students.
About Touro University Worldwide
Touro University Worldwide is a nonprofit institution of higher learning that offers a variety of online degree programs in business, psychology and health and human services at the bachelor's, master's, and doctoral levels. TUW serves a global community of students and alumni from all over the world, using a proprietary online learning platform. TUW is accredited by the WASC Senior College and University Commission and is part of the Touro College and University System, a system of Jewish-sponsored nonprofit higher and professional education institutions. To learn more, please visit http://www.tuw.edu/.