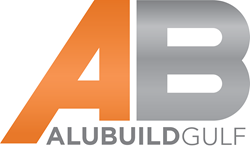 NEW YORK (PRWEB) December 10, 2020
Tower Holdings Group announced today the opening of its newest subsidiary, Alubuild Gulf DMCC in the United Arab Emirates. Located in Dubai, UAE the new subsidiary will focus on expanding the Group's presence regionally to provide its clients the most innovative solutions, as well as providing local support throughout the life of the project and liaising between its regional supply partners and the project teams of its European and US customers.
Alubuild Gulf together with its US and Irish counterparts, Alubuild USA and Alubuild Ireland, provide specialized project management services and installation of structural glass facades and curtain wall on all types of commercial, residential and mixed-use projects in North America and Europe. Having established a strategic partnership with the largest architectural building enveloping and glazing contractors in the Middle East, the Al Abbar Group , Alubuild Gulf will act as a liaison between its clients' projects in the United States and Europe and Al Abbar design and fabrication teams in Dubai and the region, to monitor quality control, production, and shipping thus optimizing communications, logistics, design and turnaround times ensuring accurate and on schedule deliveries to its customers' projects.
"We are being proactive not only identifying competitive overseas suppliers for our and our clients' projects but also implementing hands-on solutions to the usual concerns surrounding procuring materials from overseas," said Kevin O'Sullivan, President and Chief Executive Officer of Tower Holdings Group. "We are making this extra effort to close the geographic gap between our projects in the US and Europe and our supply partners Al Abbar in Dubai."
Earlier this year, Tower Holdings Group announced its strategic partnership with Al Abbar Group through the opening of its own independent entity, Al Abbar North America to exclusively market, sell and install Al Abbar's construction façade systems and products in the North American markets and has continued to expand its footprint both in-office presence and staffing to meet growing demand.
With the addition of Alubuild Gulf, there are eleven independent business units within the group in the fields of general contracting and construction management, development, masonry, electrical contracting, as well as supply and distribution of aluminum components and the most sophisticated building enveloping and glazing products to provide state-of-the-art architectural solutions. For more information, please visit https://towerholdingsgroup.com/