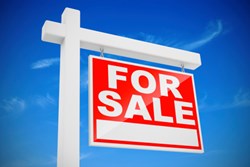 Town and Country median home values skyrocketed $200,000 in the space of a mere month.
Town and Country, MO (PRWEB) November 29, 2013
At a time when national home values are once again on the rise after dipping in the early second half of 2013, it stands to reason that an area as affluent as Town and Country, Missouri, would see tremendous gains. After all, the National Association of Realtors® (NAR) recently reported that not only was the 12.8 percent year-over-year gain on existing home prices in October the eleventh consecutive month in which the nation topped its mark from a year ago, but the average national sales price of existing homes at $199,500 was also a slight increase from the five-month lows posted in September.
While Town and Country real estate values are consistently head-and-shoulders above national averages, the month-over-month growth ratio for October over September in this pristine residential community 12 miles west of St. Louis shows why it is currently one of the hottest luxury areas in all of Missouri. Prudential Alliance, REALTORS® reports that a November 15 survey of Town and Country homes for sale by real estate analytics company Altos Research saw the median list price in the city at roughly $1.1 million.
This number reflects the area's immediate seven-day average, which has been stabilizing right around this figure since the end of October, after coming in at closer to $900,000 at the end of September. This has resulted in the more-weighted 90-day median list price for Town and Country homes rising for the first time since August as massive weekly upticks throughout October were strong enough to affect long-term averages. But the biggest takeaway: Town and Country median home values skyrocketed $200,000 in the space of a mere month.
Click here for a list of the most current Town and Country properties on the market.
So what's sparking this fantastic upward boost for those with Town and Country homes for sale? This is where that NAR® report becomes relevant again. With national inventory dropping 1.8 percent over the month of October, buyer opportunities have grown more scarce as winter approaches, creating a marketplace where bidding wars and all-cash deals are continuing to drive up home values. In fact, NAR® reported 31 percent of all transactions in October as coming from all-cash deals, and as NAR's Chief Economist Lawrence Yun stated recently: "Low inventory is ... pushing up home prices in most of the country. More new home construction is needed to help relieve the inventory pressure and moderate price gains."
This specifically relates to Town and Country in that the roughly 62 properties on the local market as of Altos' November 15 seven-day average was on par with the lowest the area had seen since mid-August. At that time, about 50 new homes hit the market and area inventory skyrocketed to about 90 properties in the space of a week. Ever since, the market has been shifting in favor of sellers, and if new construction does not surface, Yun's statement about upward pricing could only continue to shape the hot demand that currently defines Town and Country real estate.
"Demand for Town and Country homes has not been this strong in a good three months," says Jiggs Dunn of Prudential Alliance, citing Altos' market action index. "With values through the roof and inventory extremely low, those with Town and Country homes for sale appear to be experiencing the same sort of fever-pitched market that saw local property owners realizing huge gains in early 2013."