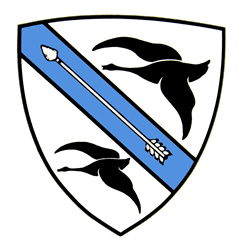 The Town of Little Compton invites all potential vendors to register online.
LITTLE COMPTON, R.I. (PRWEB) September 28, 2021
Today, the Town of Little Compton announced they will utilize the Rhode Island Purchasing Group for vendor management and bid distribution. This purchasing community and e-Procurement solution from bidnet direct connects public purchasing departments throughout Rhode Island. The Town of Little Compton encourages all local vendors interested in doing business with local government agencies to register online with the Rhode Island Purchasing Group to gain access to upcoming bid opportunities by visiting https://www.bidnetdirect.com/rhode-island/littlecomptonri.
The Rhode Island Purchasing Group is a regional online community for public purchasing professionals looking to increase efficiency and transparency for their agency's procurement process. Through participation with the Rhode Island Purchasing Group, the Town of Little Compton joins Providence Public Schools, the City of Newport and almost 30 other agencies in posting RFPs and RFQs on one central location. The online purchasing group makes it easier for local vendors to find, access and bid on local public solicitations and continues grow each month.
"As a town, we are always looking to increase our vendor pool and competition," says Tony Teixeira, Town Administrator for the Town of Little Compton. "That's why collaboration with other agencies is important. We hope the Rhode Island Purchasing Group will help us extend the reach of our solicitations, and help our vendors find more local opportunities," continued Teixeira.
Vendors are able to register with the Rhode Island Purchasing Group for free and gain access to open bids from numerous local government agencies all on one platform. Vendors have an option to upgrade their account for added benefits for a cost.
The Rhode Island Purchasing Group is a cloud-based e-Procurement solution built to help local government agencies, such as the Town of Little Compton, simplify bid and vendor management process. "These days, anything that helps to save time and cut costs is a no brainer for us," Teixeira adds. The Town encourages all interested vendors to visit https://www.bidnetdirect.com/rhode-island/littlecomptonri and register.
About the Town of Little Compton:
According to 17th century land evidence, Little Compton originally belonged to the Sakonnet (variations include Sogkonate, Seconit, Seaconnet, etc.) tribe, who were led by Awashonks, the cousin of Metacomet (commonly known as King Philip). The area was known by the same name, which means "the black goose comes."
The first European settlers in Little Compton were Englishmen from Duxbury, Massachusetts in the Plymouth Colony who sought to expand their land holdings. After first attempting negotiations with Awashonks, they petitioned the Plymouth Colony, which granted them their charter. In a series of lotteries beginning in 1674 and ending in the early 1680s, they divided the land in Little Compton into lots of standardized acreage and began settling there. Of these 32 original proprietors was Colonel Benjamin Church. Church was well known for his role in the late 17th-century conflicts with surrounding Native American tribes, notably the Narragansetts and Wampanoags. In 1675, Church built his homestead in Little Compton, just prior to King Philip's War. Today, a plaque on the side of West Main Road gives the location of his original homestead.
In 1682, the town was incorporated by the Plymouth Colony and renamed Little Compton. This is possibly a reference to Little Compton in Warwickshire, England. However, there is no direct evidence to substantiate this relationship. By 1747, Little Compton secured its own royal decree and was annexed to Newport County as a part of Rhode Island along with Tiverton and Bristol. Because Little Compton was once part of the Plymouth colony, all probate and land records prior to 1746 can be found in Taunton and New Bedford.
Sites of historic interest in Little Compton include the Wilbor House, built in 1692 by Samuel Wilbor, now the home of the Little Compton Historical Society. The entire town commons is also on the National Register of Historic Places. There are about 57 historic cemeteries in the town. Colonel Benjamin Church and his family are buried in the Little Compton Commons cemetery, as is Elizabeth Pabodie, the eldest daughter of John Alden and Priscilla Mullins of Mayflower fame. The stones in the cemetery reflect a style of carving similar to that found both in Newport and in Boston during the same time period. Rhode Island's only town common is located in Little Compton. This is most likely a result of the town having been originally laid out by settlers from the Plymouth and Massachusetts Colonies. Land for the common was designated in August of 1677 and has been used ever since as both a religious and civic center for social activities in the town.
While there are only a few 17th-century structures still standing (these include the Wilbor house and Peabody house), there are many which date from the 18th and 19th century. The Quaker meeting house on West Main Road, Number 8 Schoolhouse (now used as part of the Town Hall), Town Hall, Wilbur's Store, and the United Congregational Church all pre-date 1900 and are centered around the town commons. Additional historic homes are scattered throughout the town and include the Asa Gray house, the Slicer house, Oldacre, the Brownell house on West Main Road, the Brownell house on Meetinghouse Lane, William Whalley Homestead farmstead on Burchard Ave. (on the National Register of Historic Places), and the Brownell Library on the commons.
Another distinctive feature of the town is the "Spite Tower" found in the village of Adamsville. Local lore claims that the tower was constructed to obscure the line of sight of a town local. While most stories involve members of the local Manchester family, there is no consensus as to the true history of the structure.
About bidnet direct:
bidnet direct, powered by mdf commerce, is a sourcing solution of regional purchasing groups available at no cost to local government agencies throughout the country. bidnet direct runs regional purchasing groups, including the Rhode Island Purchasing Group, across all 50 states that are used by over 1,600 local governments. To learn more and have your government agency gain better transparency and efficiency in purchasing, please visit https://www.bidnetdirect.com/buyers