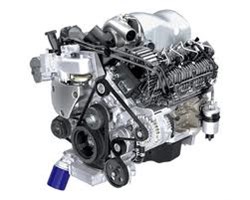 Our engine quality has improved thanks in part to the new distributors that are supplying the inventory we're now marketing online.
Madison, Wisconsin (PRWEB) August 27, 2013
Toyota is known globally for the manufacturing and distribution of its passenger and luxury vehicles. The design and engineering of its diesel engine development program has contributed to commercial and non-commercial engine applications. The GotEngines.com company is promoting its Toyota diesel engines sale online at http://www.gotengines.com/blog/used-engine-engines/cheap-engines.
The cheaper prices attached with the Toyota brand are expected to reach a broad demographic of buyers that include vehicle owners as well as auto body shops and mechanics seeking better prices for diesel units online.
The Toyota brand is one example of import vehicle engine types that have been included for sale this year.
"The truck series and SUV series each use variants of a diesel motor for some builds in the Toyota family," said a company spokesman for the Got Engines company.
The announced sale pricing for the import units in stock is scheduled to stay in place as more buyers are planning to make engine swaps during the fall of the year.
The Toyota KZ, CD, N and KD engines that are primarily used in applicable vehicles are part of the announced sale prices online. The GotEngines.com company is now depending on a separate group of distribution companies to supply its customers with a different source of gasoline alternative engines in North America.
"Our engine quality has improved thanks in part to the new distributors that are supplying the inventory we're now marketing online," the company spokesman added.
The announced diesel sale pricing is combined with earlier gasoline edition engine incentives announced for buyers with compatible vehicles. All pricing and limited warranty information for the diesel side of the company warehouse can be obtained through access granted for the quotes database now installed online.
About GotEngines.com
The GotEngines.com company promotes its previously owned engines using marketing strategies in the automotive industry to reach paying consumers seeking quality used automotive parts and accessories without the traditionally high retail price. The GotEngines.com website features 21st century technologies that make receiving quotes and warranty information as simple as clicking a button. The 2007 original launch for this company as a seller online has helped to introduce the sales and discount patterns each year created for engine buyers. A toll-free telephone number is provided for all customer support requests.