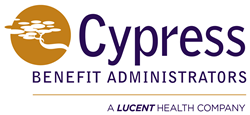 This program not only gives plan members an option to save substantially on surgical care, but it also provides access to some of the most skilled specialists in the world.
APPLETON, Wis. (PRWEB) October 08, 2019
A third party administrator (TPA) specializing in self-funded benefits, Cypress Benefit Administrators, a Lucent Health Company, has announced that its newly formed partnership with SkyMedicus is saving the health plans it manages as much as 80% when members travel internationally for medical care.
With this collaboration, Cypress employer-clients are able to offer their employees an option for top-quality care outside the U.S. through carefully credentialed providers and facilities that meet Joint Commission International (JCI) standards and save them significant amounts of money in the process. Surgical procedures are costing considerably less through the network of international providers selected by SkyMedicus, and this medical travel program – also referred to as medical tourism – is eliminating much of the members' responsibilities for out-of-pocket and deductible costs.
Some of the average savings rates Cypress plan participants are experiencing through SkyMedicus on commonly performed procedures include knee replacements (67%), hip replacements (68%), rotator cuff (70%), gastric bypass (63%), coronary bypass (83%) and angioplasty with stent (42%). Plan participants are also realizing savings on more alternative treatment options for things like cancer care and stem cell therapies.
A TPA since 2000, Cypress has long operated with a focus on containing health benefit costs while still offering top-quality care on behalf of its employer-clients and their employees. The medical travel program has been a solution that addresses both.
"This program not only gives plan members an option to save substantially on surgical care, but it also provides access to some of the most skilled specialists in the world," explained Tom Doney, president of Cypress. "In working together, we found that SkyMedicus goes through an extremely diligent vetting process and only accepts facilities with a hospital-acquired infection rate of 2% or less."
As one savings example, SkyMedicus shared that a patient who required surgery for the removal of a large, precancerous breast mass and reconstruction was quoted approximately $18,750 for two separate procedures in the U.S. Using the medical travel program, she was able to have a single procedure done in El Salvador for $6,970 with all travel accommodations included and the deductible waived.
In addition to procedures being coordinated on their behalf, Doney explained that Cypress health plan members benefit from having other corresponding care needs/consults arranged, medical records transferred and travel/lodging accommodations planned. All international locations included in the medical travel program's network are also visited and assessed for safety before being accepted.
"We are extremely pleased with the results the SkyMedicus program has had for our self-funded clients so far, and the Cypress team is excited to see how this partnership will evolve," Doney shared.
About Cypress Benefit Administrators
Cypress Benefit Administrators, a Lucent Health company, has been pioneering the way toward cost containment in self-funded health benefits since 2000. Privately held and headquartered in Appleton, Wis., the third party administrator (TPA) is the country's first to bring claims administration, consumer driven health plans and proven cost control measures together into one package for companies ranging from 50 employees to thousands of employees. It serves employer-clients across the U.S. with additional locations in Portland, Ore., Omaha, Neb. and Denver, Col. For more information on Cypress and its customized employee benefits, visit http://www.cypressbenefit.com.