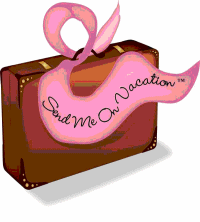 Las Vegas, Nevada (PRWEB) April 07, 2014
Timeshare Software TrackResults's recent poker tournament at the South Point Hotel and Casino on April 5 was an enormous success. With over 130 people in attendance and nearly 100 buy-ins, the event raised almost $40,000 in pledges for the breast cancer survivor group Send Me On Vacation.
The poker tournament also featured prizes ranging from electronics to sports memorabilia, Las Vegas show tickets, dinner vouchers and cash prizes up to $1,500. Hildy Rogers from Global Connections, took 2nd place in the tournament, and donated her winnings back to Send Me On Vacation. The third place winner also donated their winnings back to the charity.
TrackResults has long been a supporter of Send Me On Vacation, and has sponsored many events to benefit this incredible organization. It is Send Me On Vacation's mission to send women who are breast cancer survivors on incredible getaways to start the healing process of their mind, body and spirit after completing cancer treatments.
Because cancer treatments are often financially devastating, these women rarely get the chance to simply stop and clear their minds after the grueling process of going through chemotherapy and other cancer treatments. This is where Send Me On Vacation, a 501 (c)(3) non-profit, steps in to help make these women's dreams come true. All of the funds that go towards sending these women on vacations are raised through donations and through events, such as the TrackResults Poker Tournament to "Go All In to Help Cancer Survivors Win."
"We want to thank our sponsors for all of the support they have given us for this event," said Send Me On Vacation's President, Cathy Backus. "We sincerely appreciate everyone coming out to the poker tournament and playing a part in achieving our goals of sending these women on the vacations that they need and deserve."
Table sponsors for the event were as follows: BragFire, Tier 3 Marketing, Leisure Loyalty, Merlin Software, Nordis Direct/Fidelity National Timeshare, Global Connections, SaveON Resorts, Travel To Go, Festiva Resorts, Wells Fargo, Westgate Resorts, Breckenridge Grand Vacations, and TrackResults. In addition to the many table sponsors, the following companies sponsored a breast cancer survivor: Premier Marketing Group, Start2Finish Travel, and Perfect Marketing.
Both Send Me On Vacation and TrackResults would like to thank all of the players and spectators for attending the event. For more information about the charity or how to donate, visit http://www.sendmeonvacation.org. To see pictures from the event, head to http://www.trackresults/poker.
******
Press release distributed by Reputation Maxx, a leader in online reputation management and part of a family of companies that includes Prensa Ahora and Enterate Ahora.