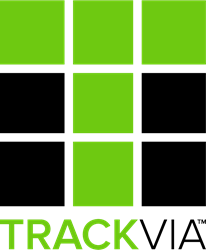 DENVER (PRWEB) November 27, 2018
TrackViaTM, the leading low-code workflow management platform for operations, will host a webinar entitled "Unlock Value in the Back-Office by Automating Processes." The webinar will feature Sarah Batangan, COO of First Guaranty Mortgage Corporation, Sandy Kemsley, industry analyst, and Pete Khanna, CEO of TrackVia. The webinar will be held Dec. 13, 2018 at 1 pm ET. Those interested in attending may register at http://bit.ly/TV-Automating-Webinar
WHAT: "Unlock Value in the Back-Office by Automating Processes"
With between 300 to 800 back-office processes to monitor and manage, it's no wonder financial services leaders look to automate error-prone manual processes. Yet, IT resources are scarce and reserved for only the most strategic projects. Join Sandy Kemsley, industry analyst, Pete Khanna, CEO of TrackVia, and Sarah Batangan, COO of First Guaranty Mortgage Corporation, for an interactive discussion about how financial services are digitizing the back-office to unlock great economic value -- with little to no IT resources.
During this webinar, attendees will learn about:

Identifying business-critical processes that need to be faster
Key requirements for automating back office processes
Role of low-code workflow solutions in automating processes
Results achieved by automating back office processes
WHO:
Sarah Batangan, COO, First Guaranty Mortgage Corporation
Sarah Batangan is the COO of First Guaranty Mortgage Corporation where she is responsible for operationalizing all strategic initiatives across the company. With more than 20 years of mortgage lending operations experience, Sarah has deep expertise in in-house systems, processes and loan origination system technologies.
Prior to joining FGMC, Sarah served as SVP Strategic Business Operations at Stearns Lending where she oversaw all business process outsourcing initiatives throughout the enterprise, offering cost/time effective solutions to managing expense within the business. Sarah is an active member of the National Association of Professional Mortgage Women and the Mortgage Bankers Association.
Sandy Kemsley, independent analyst, consultant and process architect
Sandy Kemsley is an independent analyst, consultant and process architect specializing in business process management and the social enterprise, particularly in the financial services and insurance verticals. During her career, she has founded companies in the area of content management, process management and e-commerce, and held the position of BPM evangelist for a major software vendor.
Sandy writes a popular BPM blog at http://www.column2.com and is a featured conference speaker on BPM and digital transformation. She is a contributing author to books on social BPM and adaptive case management, and the winner of the 2016 Marvin L. Manheim award for significant contributions in the field of workflow.
Pete Khanna, CEO, TrackVia
Pete Khanna is the CEO of TrackVia, the leading low-code application platform. He is an evangelist for the democratization of software application development, helping businesses build applications that automate critical business workflows with little to no resources from IT. At TrackVia, Pete's primary focus is ensuring customers have positive experiences with TrackVia's people, products and services. He has a long history of building and leading successful and disruptive technology businesses, such as MX Logic and Inflow.
WHEN: December 13, 2018, 1 p.m. ET
WHERE: Register: http://bit.ly/TV-Automating-Webinar
About TrackVia:
TrackVia™, the leading low-code workflow management platform for operations, helps companies build applications that improve on-time performance and reduce costs. TrackVia offers operations leaders the fastest and easiest way to build powerful applications that are business led and IT-approved. Companies like Stearns Lending, Fifth Third Bank, Pacific Union Financial, and Dow Venture Capital rely on TrackVia to digitize their operations. Learn more at: http://www.trackvia.com.