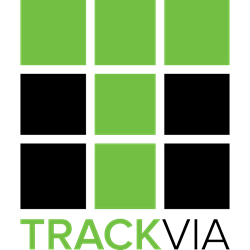 In selecting TrackVia's low-code workflow platform, we expect to achieve our goal of digitizing operations to gain the visibility, control, and timeliness necessary in improving on-time performance and reducing cost
DENVER (PRWEB) July 24, 2018
TrackVia, the leading low-code workflow management platform for operations, today announced exceptional growth in the first half of 2018, including record new business bookings with 40 percent growth year-over-year.
In particular, TrackVia has continued to show increased momentum in key verticals, including the financial services sector with customers that include some of the largest mortgage lenders, banks, and insurance companies in North America, as they increase their ability to improve operational performance.
"Margin pressure, compliance costs, fluctuating loan volume and a competitive market are causing lenders to re-evaluate business models and embark on journeys requiring transformational change through technology," said Sarah Batangan, Chief Operating Officer for First Guaranty Mortgage Corporation. "In selecting TrackVia's low-code workflow platform, we expect to achieve our goal of digitizing operations to gain the visibility, control, and timeliness necessary in improving on-time performance and reducing cost."
TrackVia works to help these and more customers digitize operations from the field to the back office. For financial services firms, in particular, TrackVia increases cycle time productivity and process efficiency, as well as improves quality by reducing error rates. Customers achieve across-the-board operations improvements due to real-time reporting across distributed departments and employees.
Additional customer wins in the first half include a top 10 defense contractor, a major provider of annuities and life insurance, a luxury apparel manufacturer, a top engineering firm, and leading energy service providers.
Also, for the second year in a row, TrackVia was named in the Gartner® Magic Quadrant for Enterprise High-Productivity Application Platform-as-a-Service. Gartner cited native mobile application, service reliability, ease-of-use, and business developer experience as several of TrackVia's strengths and differentiators.
"The momentum we've seen in the first half of the year has been tremendous," said Pete Khanna, CEO of TrackVia. "The need continues to build business applications that solve operational inefficiencies. We are in a unique position to empower operations to build their own applications customized to their unique, critical processes, without requiring heavy IT resources or engineering effort."
To learn more, visit: http://bit.ly/TrackVia2018H1
About TrackVia:
TrackVia, the leading low-code workflow management platform for operations, helps companies build applications that improve on-time performance and reduce costs. TrackVia offers operations leaders the fastest and easiest way to build powerful applications that are business led and IT-approved. Hundreds of companies, like Honeywell, DIRECTV, Healthways, Stearns Lending, and Brinks, rely on TrackVia to digitize their operations. Learn more at: http://www.trackvia.com