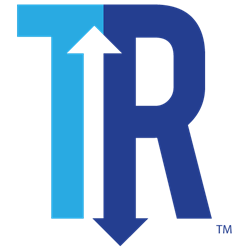 The Trader Rater app was conceived and developed by two brothers in Seattle, Washington after being the victims of a Craigslist scam themselves.
SEATTLE (PRWEB) September 13, 2018
Today, Trader Rater announced the launch of their first app, available for immediate download on both Android and iOS devices. This app allows users to rate and review buyers and sellers from secondhand marketplace sites like Craigslist, Letgo, OfferUp, and online forums using just the other party's phone number.
"That is a great idea, and it's about time," said Pablos Holman, lead inventor, futurist, entrepreneur, and hacker at Intellectual Ventures, a company well versed in the world's issues and their solutions.
Craigslist reviews; ever heard of them? Probably not. While Craigslist has over 50 billion monthly page views, and more than 80 million monthly classifieds posted, there is still no system of reviews to aid users of these sites in making informed decisions about who they're meeting with. This has been a windfall for individuals with bad intentions who have been able to act with impunity; that is, until now.
According to the Washington Post, as of 2016, over 101 people have been murdered as a result of Craigslist transactions gone wrong. Marketplaces like Craigslist are some of the best places to find deals on anything you could ever want or need; unfortunately, there are also scammers, time-wasters, and unsavory buyers and sellers.
The Trader Rater app was conceived and developed by two brothers in Seattle, Washington after being the victims of a Craigslist scam themselves. With no fruitful course of action to take, and the disinterest of the authorities in helping to get justice, the brothers developed an app that would help them and countless others from reliving their disappointment and misfortune. Drawing influence from Craigslist's simplistic user interface, Trader Rater was built for ease of use. The app is lean, ad free, and utilizes only what is needed to operate effectively. With a refreshing change of pace from today's tech culture, Trader Rater does not ask for any of your personal information; all that is needed to use the app is your phone number.
With the rise of companies falsely prioritizing and displaying positive reviews for their benefit, Trader Rater is taking a different approach by not using an algorithm to prioritize reviews. The Trader Rater app displays what users contribute 100% as written, and places no preference on positive or misleading reviews. The Trader Rater team values the principles of honesty, transparency, safety, and integrity.
Trader Rater is also working with local police departments to raise awareness and promote safety within the community marketplace ecosystem.
The Trader Rater team designed this app to bring transparency to secondhand marketplaces, to keep users safe, cut down on scams, and make people feel more comfortable using online community marketplaces.
Trader Rater, LLC and Trader Rater ™ are either registered trademarks or trademarks of Trader Rater, LLC in the United States and/or other countries.
The names of actual companies and products mentioned herein may be the trademarks of their respective owners.
For information, press only:
Gigi Larsen – Director of Marketing, Trader Rater, LLC
206.566.7721
contact(at)traderrater(dot)net
For more information on Product: