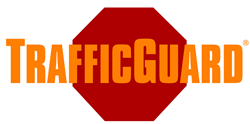 With lives and valuable property at stake, businesses need to be able to verify that the bollards they're installing will actually perform properly.
Geneva, Illinois (PRWEB) September 20, 2016
A moving vehicle can do a lot of damage if it hits something - or someone. Think, for example, of a car crashing into a storefront, or a pickup truck plowing into a farmers market.
To help prevent such tragedies, property owners are encouraged to use barriers (horizontal structures) or bollards (vertical posts anchored in concrete) to create a safe buffer between moving vehicles and vulnerable people and buildings. While anti-terrorist barriers have been designed, tested and installed using a national standard for impact protection, until recently there was no standard for lower-speed vehicle impact scenarios.
Thanks to intensive work by ASTM International and its F-12 committee of industry volunteers, such a standard - ASTM F-3016 - was adopted in 2014. Specifically, sections 9-661 and 9-662 of ASTM F-3016 require bollards to resist an impact of a 5,000-pound vehicle at 30 miles per hour.
The big news today: Geneva, Illinois-based TrafficGuard® Direct, Inc.(TGI) has become the first manufacturer in the U.S. to crash test its products in compliance with ASTM F-3016.
"When I first started this company, I was shocked that there were no standards for the bollards that were commonly offered by pipe and welding shops," said Mike Schram, TGI's owner with his son, Jon Schram. "With lives and valuable property at stake, businesses need to be able to verify that the bollards they're installing will actually perform properly."
Schram said participating with the ASTM technical committee on this issue gave him an opportunity to get involved in the process that would result in a test standard for identifying and labeling bollards. "It became something for us that fits exactly what we do here at TGI. And I'm an early adopter by nature, so I'm glad we have this new standard to use."
"We are able to inform our customers much better based on what we've learned through testing," added Jon Schram. "That's a benefit to us now, serving our customers better. That's why we're investing in this commitment."
Having the ASTM standard means that TGI and other barrier manufacturers can test their products against the specific performance criteria, and their customers will know that these products have been tested and proven to meet the impact requirements of the standard.
"Jon and I are in this for long run," said Mike Schram. "We've had 12 tests to-date."
TGI's willingness to not only embrace the ASTM standard, but also publicly encourage the rest of the bollard industry to follow suit, is welcome news to storefront safety advocates.
"TGI is the first to invest in testing against this performance standard for removable bollards," explained Rob Reiter, co-founder of the Storefront Safety Council and long-time bollard and storefront safety expert. "I have to take my hat off to Mike and Jon, for being first in the industry to test their products in conformance with ASTM F-3016."
Broad adoption of the ASTM standard by others in the industry won't happen overnight, cautioned Mike Schram. "But for the long term, I am very optimistic," he said. "At TGI, we are very excited about the future."
CONTACTS:
For more information about TrafficGuard® Direct, Inc., contact Mike or Jon Schram at 877-727-7347, or visit trafficguard.net.
For details on the Storefront Safety Council, visit storefrontsafety.org. Contact Rob Reiter at StoreFrontCrashExpert.com for more information about bollard standard ASTM F-3016.