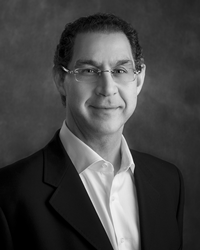 A serious procedure such as plastic surgery is not the time to shop on price
NEWPORT BEACH, Calif. (PRWEB) May 07, 2021
An April 29 article in New Beauty reports on a case of medical tourism in Mexico that left two of three women with severe complications, and the third deceased. The article reports that all three women traveled together from California to Tijuana for procedures with the same doctor who advertised himself as a plastic surgeon but who was not listed with Mexico's Association for Plastic Surgeons. The article says that the two surviving women experienced kidney failure and sepsis while the third victim died during the procedure from a lack of oxygen and blood supply. Orange County-based plastic surgeon Dr. Michael Jazayeri says that this may be an extreme example, but tragedies of this type can be a very real risk if prospective patients take risks with dubious providers.
Dr. Jazayeri says he understands that money can be tight these days, and the lure of cheap plastic surgery abroad in places like nearby Mexico can be tempting. However, he stresses that looking for a plastic surgery is not the time to shop on price The Newport Beach surgeon says that part of the reason these discount procedures can be offered for a fraction of the cost here in the U.S. is that many of these so-called doctors are not under strict regulation and may not be fully qualified to perform plastic surgery. Furthermore, Dr. Jazayeri says that when these procedures go wrong or results are disappointing, patients end up spending much more than planned on a secondary procedure to fix the mistakes. They often end up paying a vastly larger price tag than if they had gone to a fully qualified board-certified plastic surgeon to begin with – and that's not including the pain and heartache of living with a botched procedure.
Dr. Jazayeri says that while procedures may cost more at home, patients are paying for a qualified plastic surgeon with years of experience and knowledge. The Orange County-based doctor says that individuals should, of course, do thorough research while looking for the finest possible plastic surgeon in the United States or anywhere. In particular, Dr. Jazayeri says – whether they are seeking out breast and buttock augmentation, a facelift, or any other type of procedure, patients should only consider seeing a board-certified plastic surgeon like himself. In addition to the extra two years of study required to become a plastic surgeon, board-certified plastic surgeons must undergo an additional rigorous examination process overseen by top experts in the field to obtain their qualifications.
Readers interested in learning more about Southern California board-certified plastic surgeon Dr. Michael Jazayeri can call (714) 834-0101 or visit his website at http://www.drjaz.com.