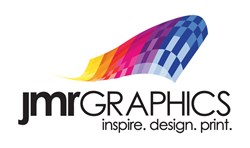 Central Islip, NY (PRWEB) August 05, 2013
On August 5, nationwide trailer wraps manufacturer, JMR Graphics, comments on an article discussing the three key tips to successful outdoor advertising for billboards.
According to the August 2nd Business 2 Community article titled "3 Keys to a Successful Billboard," a successful billboard must be creative, simple in their messaging and smart when choosing the right location.
To be creative the article recommends that businesses be as unique as possible and to use eye-opening images to attract viewers. It's also important for companies to use unique shapes that stray from the standard shape of rectangular billboards. The article also advises companies to use the surrounding environment to their advantage to promote their product further.
Keeping messages simple when using billboards is also another must. Experts believe that if done correctly in combination with the billboard being placed in the right area, there will be "a lot of positive feedback from consumers."
The article goes on to urge companies to be particularly savvy when choosing a location for advertising their brand and product. Location is everything because you want to make sure you are targeting the right audience, and this comes down to advertising in a prime location where your clientele are most likely to be. According to experts, the best locations are "roadways, sports arenas, and metropolitan arenas."
TJ Pannell, a representative of JMR Graphics, a nationwide trailer wraps manufacturer, believes the three key tips provided from this article are tips that companies should live by. "When advertising your brand it's important that companies keep their message simple, creative and unique, and most importantly strategic when choosing a location to promote your brand. Although this article targets billboards, their message is one that can be applied to any form of advertising, and they are tips that JMR Graphics lives by to succeed for our clients when creating custom vinyl wraps," says Pannell.
JMR Graphics is an award winning Nationwide 3M Certified Manufacturer of Graphics for over a quarter of a century. We specialize in branding companies through Fleet Graphics, Vehicle Wraps, Architectural Wall Graphics, Promotional Window Clings, Floor Graphics, Event Signage and much more. We offer a variety of 3M Graphics Films, which are specially designed for most surfaces that require a changeable, short and long-term application. Our exceptional "Turn Key Service" is backed with a 3M MCS Warranty to give you peace of mind when you need optimum performance for the intended life of your graphics. With our state-of-the-art, cutting-edge facility we inspire our clients by providing creative design, custom-printed graphics and handle a network of nationwide installers. JMR Graphics provides expert capabilities and capacities needed to meet any graphic challenge.
#####