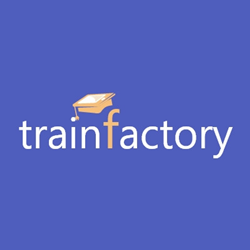 LONDON (PRWEB) November 03, 2020
As many countries around the world are bringing back lockdowns and restrictions in response to a second COVID-19 wave, Trainfactory is announcing the launching of its new website, offering online courses in economics, trading, and other financial fields. This, as part of the company's policy of adapting its learning environment to the students' needs at all times. "We understand that right now a lot of people can't leave their homes and we do not believe that should in any way inflict on their access to education," said Trainfactory's spokesperson Anita Georgiev. "Our courses are 100% accessible remotely and are structured in a way that can fit any student's pace, daily routine, and time limit. So many people have been affected by the virus's circumstances and the uncertainty they brought with them, and we felt that we had to do something in order to give them a beacon of hope in these gray times."
Between a rock and a hard place
Most of the discourse today is naturally on the health crisis, but the negative effects of Coronavirus on the job market is double, and that seems to have faded from decision-makers' minds. On one hand, many have lost their jobs due to entire sectors placed under restrictions and due to the economic slowdown. On the other hand, mobility is limited so many can't physically search for new jobs. The unemployed are also limited in their ability to readjust to this crazy reality since these restrictions also limit the existence of courses and lectures which are a key part of acquiring the skills it takes to find a job.
This is exactly where Trainfactory's online courses come into play. "The need for an alternative income, one that can be obtained from home, has become very clear and shouldn't come as a surprise to anyone. While other academic institutions prayed for the better, we at Trainfactory were preparing ourselves for the worst - and trainfactory.online is proof that we took the right approach," added Georgiev, in a message released by the company. As for the issue of pricing, the spokesperson emphasized that Trainfactory offers "all kinds of courses for all different pockets. We have packages, custom made plans, and even free introductory courses, so people won't start learning something new and regret it later on."
About Trainfactory
With an extensive course program available to millions around the world, Trainfactory has already based its status as a trustworthy academy website within less than a year of its foundation. The company's goal is to assist people in making a change in their work and personal lifestyle via financial education and guidance. On the company's website, trainfactory.online, users can find a variety of economy-related courses aimed at helping them make career choices that may ultimately lead to a wider income. These lessons and e-books are planned in a manner that does not require immediate continuity, thus enabling every student to choose their own pace according to their needs and abilities.