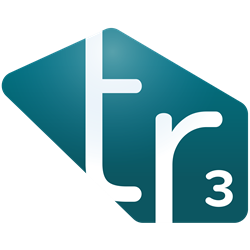 "We interviewed people in all functions, with varying comfort-levels in tech, and asked what they would do differently if we were to start this over from ground level. We were happy with the app, but it's not about us. It's about the user, and this was an opportunity to improve the user experience."
NASHVILLE, Tenn. (PRWEB) August 27, 2019
Trakref® has a new mobile app for smarter HVAC/R and refrigerant management. Trakref® V3 is the latest evolution of their user-friendly tool that integrates with their powerful cloud-based HVAC/R SaaS system. The V3 app will allow service teams in the field to more efficiently and effectively enter service records, and coordinate with system owners.
"Trakref® has evolved from where it was 5 years ago," said founder and CEO Ted Atwood. "We interviewed people in all functions, with varying comfort-levels in tech, and asked what they would do differently if we were to start this over from ground level. We were happy with the app, but it's not about us. It's about the user, and this was an opportunity to improve the user experience."
Trakref® V3 is designed for simple and quick data capture in the field. They started by making larger buttons, then created a "favorites" function to reduce keystrokes. They then made the navigation tools more intuitive to make it simple to move from screen to screen. But what makes Trakref® V3 special is how it refines the options in its drop-downs so service tickets can be entered quickly.
"There is so much interconnected information required for a technician to be able to choose the right data to enter and where it should be entered," said Atwood. Trakref® built that information in, creating a rules engine that can guide anyone in the team to capture the right data to get the job done. This rules engine is intuitive. It knows how the data entered in one field should affect what options are provided to the user in another. This ultimately reduces the need for a vague, inconsistent notes section by giving the users options aligned with how they work.
The result is faster data collection, and more accurate data than any paper ticket or invoice system can offer. This easy-to-use mobile-enabled version connects everyone involved in the refrigerant management system, from technicians and engineers to asset managers and building owners. In the end, service teams get paid faster, and system owners stay in compliance with the ever-evolving system of federal, state and local regulations.
Trakref® V3 is free to trakref® customers. It's compatible with iOS10 and above, and for Android 4.1 (Jelly Beans) and above. It's supported by most phones and tablets, including iPhone, iPad, iPad pro, Android Phone, and the Samsung S2 Tablet. Available now on the Apple App Store and Google Play. If you are new to trakref®, visit trakref.com, email sales(at)trakref(dot)com, or call (615) 834-0233 to learn more about how to gain access.
Trakref® is a developer of cloud-based, SaaS systems for HVAC/R refrigerant leak management. Their solutions are built to protect HVAC/R system owners but designed to support service providers. Trakref® is designed to manage leaks, extend equipment life, and keep property owners and HVAC/R service teams in compliance with ever-changing regulatory standards. Trakref is on LinkedIn at https://www.linkedin.com/company/trakref