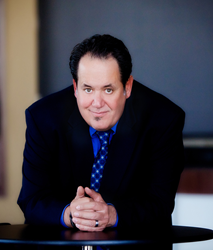 Wichita, Kansas (PRWEB) February 17, 2016
Bill Jackson, Founder of Transitions Group, Inc.(TG), an employee-owned industry leader that manages multiple companies catering to people in transition, recently announced the promotion of Barney Lehnherr to President of Transitions Group, Inc., with Brent Dorrah taking over Barney's role as Vice President of the Furniture Division of TG.
Bill Jackson said in his announcement, "I have watched with pride as our team has built our company from a very small initial investment with one location in Wichita, KS into a mid-sized company with locations in 12 cities throughout the Midwest and grossing $35 million in sales this year. While I have been President and CEO for the last 30 years, I am not responsible for this great growth that we've experienced. It's the incredible team we have built that deserves that recognition."
Barney Lehnherr, who has served Transitions Group with merit and leadership for nearly 20 years as Vice President of the Furniture division said: "Bill (Jackson) has been my primary mentor for the past 20 years and I plan to lead Transitions Group as the President with the same values and principles that Bill has instilled in me and carry on our great culture."
"We have such a wonderful organization chocked full of very talented people. I look forward to learning more about our Corporate Housing division and working more closely with Piper Ayala and her team." Piper will continue as Vice President of the Corporate Housing division which includes Temporary and Corporate Housing companies Oakwood Midwest and ExecuStay Midwest, franchisees of corporate housing leader Oakwood Worldwide.
Brent Dorrah, who just celebrated his 23rd year with TG will assume Barney's position as VP of the Furniture Division. "I am very excited to have the opportunity to lead such a great group of talented people. I hope to bring new energy to the Furniture Division while maintaining the core values that this company was built on: honesty, quality, respect, caring, service and family." Brent said. "For me, the most exciting thing is the future for Furniture Options and our team members. We have all the mechanisms in place to continue our growth throughout the Midwest."
Bill, who will become Chairman of the Board of Directors said: "I'm so proud to have been a mentor and team member with Barney and Brent. They are exemplary in attitude and dedication. Their combined 40 years of service shows their total commitment to the company we are building. It has always been our company's goal to promote from within. Filling these two critical positions with a high level of internal talent would have been difficult for most companies, however for us it was an easy transition."
"I'm sure that with these leadership positions filled by these two highly skilled men, our company has a very bright future," Jackson concluded.
About Transitions Group
Originally founded in 1985 as Furniture Options – a furniture rental leasing company providing full-service furniture, housewares and electronic rental solutions to companies, groups and individuals in transition. The "Transitions Group," an umbrella company, was organized in 1997 to hold and manage the growing group of companies including: Furniture Options, Furniture Options Event Rental, ExecuStay Midwest, Oakwood Midwest and Abode Venue. The company is headquartered in Wichita, KS with offices in Austin, Dallas, Des Moines, Fort Worth, Houston, Kansas City, Little Rock, Oklahoma City, Omaha, San Antonio, St. Louis, and Tulsa. The Transitions Group of companies continually demonstrates an exceptional level of commitment and service to customers, employee owners, business partners and community. For more information visit transitionsgroup.net.