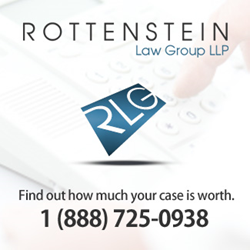 The women alleging harms by those companies' products deserve to have their claims heard and considered.
Rockville Centre, NY (PRWEB) September 08, 2014
The preliminary objections of defendant vaginal mesh manufacturers Boston Scientific Corp., Ethicon Inc., Johnson & Johnson, C.R. Bard Inc., and American Medical Systems Inc. were overruled without prejudice by the Court of Common Pleas, First Judicial District of Pennsylvania (Philadelphia) on September 2, according to an order of the court filed in In re: Pelvic Mesh Litigation (case no. 140200829). The mesh manufacturers may still seek summary judgment on a case-by-case basis.
Recently, in other courts, mesh lawsuit outcomes have been mixed. In July, Boston Scientific won a bellwether trial involving its Pinnacle mesh. (Albright v. Boston Scientific Corp.; case no. 12-0909, Superior Court of the Commonwealth of Massachusetts, County of Middlesex). Plaintiff Diane Albright had alleged that Boston Scientific had improperly designed the Pinnacle mesh and failed to warn the public about the product's risks, resulting in injuries to her after she received a mesh implant in 2010.* More recently, the second federal bellwether trial involving a mesh product manufactured by Johnson & Johnson subsidiary Ethicon concluded, with the jury in the case finding in favor of plaintiff Jo Huskey and awarding her $3.27 million in damages, according to a September 5 Reuters report.** (Huskey v. Ethicon; No. 12-5201, U.S. District Court for the Southern District of West Virginia.)
"It is encouraging that the Philadelphia court did not let these five mesh manufacturers out of the cases there easily," said Rochelle Rottenstein, principal of the Rottenstein Law Group. "The women alleging harms by those companies' products deserve to have their claims heard and considered. If the Pennsylvania court is not the appropriate forum, then it will be elsewhere."
Women needing more information about the alleged dangers of transvaginal mesh products should visit http://www.wehelpwomen.com. Representatives of the firm are available to answer any questions, and there is a confidential, no-cost claim evaluation form that can be filled out in order to determine if there are grounds to file a vaginal mesh product lawsuit.
*"Boston Scientific Wins First Vaginal-Mesh Injury Trial." Bloomberg.com, July 30, 2014. (http://www.bloomberg.com/news/2014-07-30/boston-scientific-wins-first-vaginal-mesh-injury-trial.html)
**http://www.reuters.com/article/2014/09/05/us-ethicon-mesh-verdict-idUSKBN0H01YA20140905
About THE ROTTENSTEIN LAW GROUP LLP
The Rottenstein Law Group LLP is a New York-based firm that represents clients nationwide in mass tort actions. The firm was founded by Rochelle Rottenstein, who has more than two decades of experience as a lawyer, to represent clients hurt by defective medical devices and medications. (Attorney advertising. Prior results do not guarantee a similar outcome.)
Contact:
The Rottenstein Law Group LLP
Rochelle Rottenstein, Esq.
100 Merrick Road # 266
Rockville Centre, NY 11570
(212) 933-9500 (office phone)
(212) 933-9980 (facsimile)
rochelle (at) rotlaw (dot) com
plus.google.com/106070664376281033016