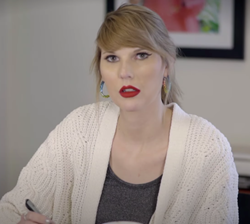 [The Town Is] "Like most of us, there's a lot more beneath the surface, if you only take the time to look." Jay O'Shea
NASHVILLE, Tenn. (PRWEB) May 13, 2021
Having traversed 48 of the 50 United States and the length and breadth of Australia many times, husband and wife musical duo, Mark and Jay O'SHEA would be forgiven for mixing up the odd city and state name.
But "Nashville, Indiana" is no accident and neither is their stunning new music video that features trauma nurse Ashley who bears an uncanny resemblance to super star, Taylor Swift.
The music video was shot on location in small town Nashville, Indiana and music city, Nashville, Tennessee, further highlighting the sentiment of the song and taking the viewer on an emotional rollercoaster. Is it? Isn't it? And ultimately, does it matter?
All the questions and all the feels are covered in the masterfully written new single which is nothing short of an ode to the overlooked.
"It's a song for anyone who's ever felt less-than or not enough," says Jay O'Shea.
Co-written with celebrated Americana singer-songwriter, Will Hoge (Lady A, Eli Young Band) this underdog anthem speaks straight to the heart of the heartbroken and celebrates finding comfort in your own skin.
"I think it was Theodore Roosevelt who first said, "Comparison is the thief of joy,"" adds Mark O'Shea. "And it's as true now as it ever was."
Sonically, "Nashville, Indiana" starts somewhere as a ballad in Music City's Bluebird Cafe and ends up in downtown Memphis, dripping with Soul.
The song was mixed by hit maker Jeff Juliano (John Mayer, Florida-Georgia Line, Dan + Shay) and Produced by Mr Lindsey (Tori Kelly, Jessica Mauboy, Sheppard).
"What a quirky, interesting and beautiful place Nashville, Indiana is" says Mark.
"Like most of us," adds Jay, "there's a lot more beneath the surface, if you only take the time to look."