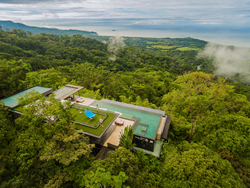 SAN DIEGO (PRWEB) April 29, 2020
Travara, the purpose-driven media platform dedicated to sustainable travel was recognized as one of Fast Company's 2020 World Changing Ideas today. The Awards honor the businesses, policies, projects, and concepts that are actively engaged and deeply committed to flattening the curve when it comes to the climate crisis, social injustice, or economic inequality.
In light of the devastating impact COVID-19 has had on the travel industry, Travara is announcing the Travara Membership program to incentivize consumers to book travel now and #TravelWellTomorrow.
By partnering with small to medium-sized, sustainable businesses, Travara's goal is to support them in this time of crisis by waiving fees to join the membership network. By offering exclusive deals on travel, among other perks, Travara is hopeful that consumers will be interested in planning, even if they don't actually travel until 2021.
Sustainable travel partners such as the Cayuga Collection, Eat Like A Local, Comuna Travel and Lokal were eager to come on board, as small travel businesses are currently struggling to operate during global lockdowns. The Travara Membership program is launching with 35 sustainable and socially conscious travel partners, with more partners already eager to sign on. View a full list of partners here.
"We're very aware that the world is enduring unprecedented hardship right now, the travel industry in particular," says Michelle Martin, founder and CEO of Travara. "We're launching the Travara Membership program at this time to do our part to support small businesses and our hope is that when it is safe to travel again, we'll be making it easier for people to travel sustainably."
"There seems no better time to recognize organizations that are using their ingenuity, resources, and, in some cases, their scale to tackle society's biggest problems," says Stephanie Mehta, editor-in-chief of Fast Company. "Our journalists, under the leadership of senior editor Morgan Clendaniel, have uncovered some of the smartest and most inspiring projects of the year."
####
About Travara
Travara is the first purpose-driven digital platform for the modern, socially conscious global traveler. Dedicated to sustainable tourism, all content aligns with the Sustainable Development Goals. Travara's mission is to inform, inspire and empower the modern global citizen to travel responsibly and support globally-inspired companies that have a positive social impact. For more information, visit travara.com. View the Travara press kit here.
About the World Changing Ideas Awards
World Changing Ideas is one of Fast Company's major annual awards programs and is focused on social good, seeking to elevate finished products and brave concepts that make the world better. A panel of judges from across sectors choose winners, finalists, and honorable mentions based on feasibility and the potential for impact. With a goal of awarding ingenuity and fostering innovation, Fast Company draws attention to ideas with great potential and helps them expand their reach to inspire more people to start working on solving the problems that affect us all.