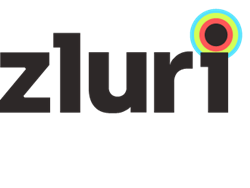 We're privileged to be working with one of the largest and most innovative technology companies in Indonesia and the larger region.
SAN FRANCISCO (PRWEB) February 06, 2023
Zluri announced today that Southeast Asia's leading travel platform Traveloka selected and is onboarding its SaaS management platform. The company will leverage Zluri to maximize the value and productivity of all its subscription-based software. Zluri will enable Traveloka to discover, manage, optimize, secure and automate all of its SaaS applications from a single dashboard.
As Traveloka adopted new SaaS applications over the decade to meet evolving digital transformation needs, it became critical to optimize application use and spend while also properly managing employee onboarding and offboarding. Traveloka's decision to use Zluri's platform will enhance its current SaaS management strategy, accelerate IT security with shadow IT audits and ensure a unified tech stack and software ecosystem.
"As a cloud-first technology company with thousands of employees that are using countless SaaS applications for internal and external business processes, we needed a solution that allowed us to manage everything end-to-end with speed and agility from a single dashboard," said Ray Frederick, Group CTO, Traveloka. "Zluri's platform was the best fit for our needs and provides an easy way to automate employee access, security and workflows to maximize the ROI of our entire SaaS ecosystem," he adds.
As an existing leader in SaaS Management, Zluri recently augmented its solutions with a new Lifecycle Management and user provisioning platform to provide centralized, intelligent workflows that connect employees, applications, and data systems across the enterprise. This solution automatically provides employees with the right applications and the right permissions, boosting productivity and streamlining ITOps.
"We're privileged to be working with one of the largest and most innovative technology companies in Indonesia and the larger region," said Sethu Meenakshisundaram, Co-Founder of Zluri. "As Traveloka onboards and scales its use of our various solutions over time, we are committed to providing the company with innovative technology, resources and support for it to succeed with its SaaS management and larger IT optimization goals."
About Zluri
Zluri empowers enterprise IT teams to discover, optimize, and automate their SaaS Applications from a single dashboard. With Zluri's SaaS Management Platform (SMP), IT, Finance and Procurement teams can easily maximize the value and productivity of their subscription-based software ecosystem. Zluri's platform integrates seamlessly with 800+ of the most popular SaaS applications. Founded in 2020, Zluri is headquartered in San Francisco. To learn more, visit https://www.zluri.com/ or follow us on LinkedIn.
About Traveloka
Traveloka, Southeast Asia's leading travel platform, enables consumers to access, discover and purchase a wide range of travel, local services, and financial services products. Traveloka's comprehensive product portfolio includes transport booking services such as flight tickets, bus, trains, car rental, airport transfer. It also offers access to the largest accommodation inventory in Southeast Asia, including hotels, apartments, guest houses, homestays, resorts, and villas.
Traveloka is a key player offering local services (currently specific to certain markets), and reservations for a wide range of local attractions, activities, as well as wellness and beauty clinics. Traveloka also offers financing, payment, and insurance products to help Southeast Asian consumers fulfill their aspirations. Traveloka provides 24/7 customer service in local languages as well as more than 30 different local payment methods. The Traveloka app has been downloaded more than 100 million times, making it the most popular travel platform in Southeast Asia.
For more information, please visit: https://www.traveloka.com.