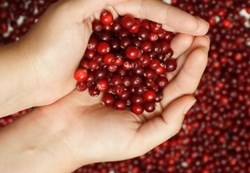 Boston, MA (PRWEB) January 23, 2014
Health Nutrition News' newest video and article talks about the second most common infection in the body, urinary tract infections, and how by consuming a probiotic rich diet will not only treat but also help prevent UTIs.
The video covers how the body has over one hundred trillion bacteria living inside it. The majority of the bacteria is good (probiotic) bacteria however some bad bacteria gets into the body's digestive system through the urethra, lives in the large intestine, and travels up into the bladder and kidneys to cause the infection.
For example, Health Nutrition News unsweetened plain yogurt, which contains extra good bacteria that is beneficial for the gut. They explain the reasons probiotic foods are effective at treating a urinary tract infection, including: they compete with other bacteria for resources, secrete natural antibacterial chemicals, and prevent pathogenic bacteria from adhering to the urinary tract. Furthermore, Lactobacillus bacteria, a probiotic strand, helps prevent UTIs by stimulating the immune system and producing substances that kill infectious bacteria, such as hydrogen peroxide and lactic acid.
Health Nutrition News makes some other suggestions to incorporate into a diet for UTI treatment. Such as, consuming up to eighty ounces a day of water, eating blueberries regularly, and both eating and drinking cranberries to provide the body a strong antioxidant. If UTI symptoms still exist or as a preventative measure to reduce the occurrences of a urinary tract infection sufferers my want to consider a probiotic supplement.
To learn more about how a diet with probiotic rich foods can help you treat UTIs, this report can be downloaded free for a limited time here: http://www.healthnutritionnews.org/top-10-gut-cleansing-foods/.
About: Health Nutrition News was launched in September 2013 as a way to relay the importance of health, nutrition, and fitness to its readers. Using relevant and upcoming wellness trends this website provides important news to guide its readers toward making healthier lifestyle choices. Its most recent featured article is Foods That Relieve Constipation Naturally.