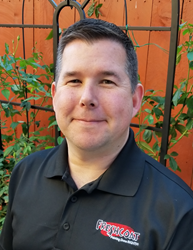 Fresh Coat Painters gives me the opportunity to bring a needed service to the area while raising the bar in the industry. I'm looking forward to serving the community in a new way, especially as we grow the business and are able to give back. - Trevor Taylor
SACRAMENTO, Calif. (PRWEB) December 03, 2018
Trevor Taylor is pleased to announce the launch of his new professional painting company, Fresh Coat Painters of North Sacramento.
Fresh Coat Painters offers residential and commercial painting services including interior or exterior painting, deck sealing and staining, pressure washing, popcorn ceiling and wall paper removal and other services for nearly every protective coating application. Fresh Coat Painters of North Sacramento has a 24/7 receptionist, online scheduling and free detailed quotes, and they only use high-quality materials. Fresh Coat Painters of North Sacramento serves North Natomas, South Natomas, Rio Linda, Elverta, North Highlands, McClellan Air Force Base, Antelope and the surrounding areas.
"Fresh Coat Painters is different because our painters are employees – they've been trained and background checked and we trust them – and our company is licensed, bonded and insured. My team and I are all focused on customer service and we take pride in our work. We want to change the experience people expect to receive from painting professionals and make sure every customer is completely satisfied every time," Taylor said.
As part of the company's commitment to customer service, Fresh Coat offers a 3-3-3 customer service pledge, which means calls will be answered by a live person within three rings, a quote will be delivered within three days (customer schedule permitting) and the job will be started within three weeks. Fresh Coat Painters has a national product partnership with Sherwin-Williams®, so products are guaranteed to be high quality.
Taylor always thought about opening his own business and, as he became discontent with his career in Information Security, he and his family decided it was time to pursue that dream. After considering multiple options, he realized Fresh Coat would be a great fit, not only for him, but also for the community.
"Fresh Coat Painters gives me the opportunity to bring a needed service to the area while raising the bar in the industry. I'm looking forward to serving the community in a new way, especially as we grow the business and are able to give back," Taylor said.
Fresh Coat was founded in 2004 as part of Strategic Franchising Systems. Since 2015, Fresh Coat has been included in the Bond's Top 100 and named to Entrepreneur Magazine's Franchise 500 list. Fresh Coat is also part of the International Franchise Association, the Small Business Association's Franchise Registry, VetFran and Minority Fran.
For more information about Fresh Coat Painters of North Sacramento, call (916)514-1533, email TTaylor@FreshCoatPainters.com or visit http://www.FreshCoatPainters.com/North-Sacramento.