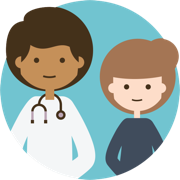 By joining forces with TrialReach, we will help every patient leader become an effective connector, unleashing their power to reinvent the patient community's role in clinical trials. - Jack Barrette
Boston and London (PRWEB) August 11, 2014
TrialReach, the world's largest provider of clinical research information and patient-clinical trial matching, today announced a new collaboration with WEGO Health, a social network comprised of over 100,000 patient influencers. WEGO Health will expand its TrialShare platform by incorporating TrialReach tools and resources directly so that members can research and share information about ongoing and upcoming clinical trials.
In addition, TrialReach and WEGO Health will kick off a content development program focused on creating, sourcing and distributing educational materials around clinical trials and the participation process in order to boost awareness. WEGO Health's patient community leaders will also be empowered to contribute their voices to further the conversation.
Reports indicate that up to 85 percent of cancer patients in the US are not aware that clinical trials might be an option for them, resulting in dramatically low participation rates of around 4 percent. Likewise, up to 20 percent of US cancer trials run by the NIH don't have a single participant.
"Sadly, cancer is not an exception here," said Pablo Graiver, CEO of TrialReach. "Together with WEGO Health we intend to break down the information barrier that exists between patients and researchers by giving patients the information they need and deserve through the leaders they trust. To change the status quo, it is imperative to truly bring patients closer to the centre of the process and we believe this collaboration will facilitate that."
WEGO Health is a network for committed patient influencers to foster new relationships, to gain access to helpful resources, and to grow their communities. With ubiquitous access to the web and social media and an average following of over 15,000 people each, these patient activists, health bloggers, and health social media mavens are the drivers of the patient-centric movement and massive healthcare disruption.
"By joining forces with TrialReach, we will help every patient leader become an effective connector, unleashing their power to reinvent the patient community's role in clinical trials," said Jack Barrette, CEO of WEGO Health. "The patient empowerment movement is making over every part of healthcare, and our 100,000 patient leaders are the engines of that change every day."
"We spent the better part of the last year working with our partners at Alchemy Factory to develop a new engagement platform that allows us to easily identify, educate, and activate our community to spread the word about clinical trials while rewarding our members for their efforts," adds Barrette. The resulting platform, TrialShare, is currently being tested with a limited number of clients.
About TrialReach
TrialReach is using technology to solve one of the biggest problems in clinical trials, helping patients and researchers connect. Our mission is to empower millions of people to participate in clinical trials across the world to develop new medical treatments and find cures faster. TrialReach was launched in 2010 and is based in the US and London, UK. For more information, visit http://www.trialreach.com.
About WEGO Health
WEGO Health is a health social network of over 100 thousand patient influencers, built from the ground up for the community leaders, bloggers and tweeters who are actively involved in health online. WEGO Health is a platform for committed patient leaders to foster new relationships, gain access to helpful resources, to grow their communities and to collaborate with industry. For more information, visit http://www.wegohealthsolutions.com.
Media Contacts
Sarah Kerruish
TrialReach
sarah(at)trialreach(dot)com
+44 (754) 636-4484
Kelly Sullivan
WEGO Health
kellys(at)wegohealth(dot)com
(860) 970-6879