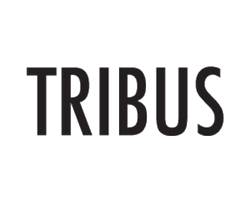 Every study on lead conversion emphasizes that response time is critical and this is why FiveStreet and similar lead response technologies are creating a better consumer experience, and by extension, a better industry
Chicago, IL (PRWEB) November 20, 2014
TRIBUS is excited to announce its newest integration with lead generation pioneer FiveStreet, a division of Move, Inc. (NASDAQ: MOVE), a leading provider of online real estate services for consumers and the real estate industry. The FiveStreet software platform streamlines the process of capturing and integrating leads from consumer websites like realtor.com®, Zillow, Trulia, and more.
FiveStreet will improve the way contact information flows automatically into the TRIBUS Customer Relationship Management (CRM) system through unmatched lead parsing and regular synchronization with email system updates by primary portals and eliminating lost leads, while allowing TRIBUS to focus attention on enhancing the core functionality of its system.
"Our policy has long been to connect our platform to any other vendor or service that has the same goal in mind of providing agents with streamlined software. We don't believe REALTORs® should be hampered by having their leads and data scattered in different places. We actively seek to work with those who are the best at what they do. FiveStreet is the undisputed king of real estate email parsings," says TRIBUS Director of Strategy Eric Stegemann.
FiveStreet technology works by pulling detailed contact information from lead emails provided by top vendors such as realtor.com®, Zillow, Trulia and other email-based lead generation sources. Regardless of the format of the incoming email lead, FiveStreet software can decipher the most important information in an instant. Once the information flows into TRIBUS CRM, it can be tagged and routed to specific agents or teams and integrated into a custom workflow to set up future tasks and email drips to the individual.
"Every study on lead conversion emphasizes that response time is critical and this is why FiveStreet and similar lead response technologies are creating a better consumer experience, and by extension, a better industry," Jack Miller, CEO with T3 Experts, says.
Real estate agents with TRIBUS CRM simply can sign up for an account with FiveStreet to gain access to one of the industry's top lead innovations. Within minutes, leads will start flowing right into the CRM.
"As a technology specialist it has not escaped my notice that some lead generation vendors and portals have made working with lead response technologies difficult, and I would ask them the question: Whose interests are you serving by not playing nicely with others? I applaud FiveStreet's open approach and willingness to integrate seamlessly with third party CRMs like TRIBUS," Miller continues.
Agents are always on the go and receiving leads from multiple different directions, and it's about time they don't have to worry if those leads are coming in correctly.
Founded in 2009, TRIBUS provides a suite of integrated products and services created to make the lives of real estate brokerages and top-performing agents not only easier, but also more productive and efficient.
Through fully custom websites, CRM tools and a suite of marketing and concierge services, TRIBUS assists clients turn more leads into sales, enhance brand identity and build lasting relationships with past, current and prospective clients. Headquartered in Chicago, TRIBUS serves over 7,500 brokerage and agent clients throughout 33 states and Canada.
TRIBUS most recently announced its acquisition of Displet - an IDX and VOW company that offers 100 percent responsive design, endless API integration and WordPress capabilities. The announcement marks the company's dedication to providing a fully-integrated suite of high-quality services to its clients.