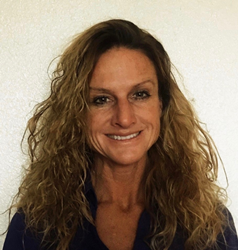 CYPRESS, Calif. (PRWEB) January 08, 2020
Trident University International (Trident) is proud to announce Dr. Angie Cox as the recipient of its Teaching Excellence Award for the Spring 2019 quarter. From the pool of faculty nominated, Dr. Cox was selected as the winner by University leadership based on the strength of the positive feedback submitted by students.
"I am grateful for the faith the staff and students have in me," remarks Dr. Cox. "I am delighted to be able to work with my students every day, as their diverse experiences and viewpoints add to my own learning."
Dr. Cox joined Trident's Glenn R. Jones College of Business as a part-time faculty member in 2017, instructing at the doctoral level. She served as Chair for the Doctoral Studies Project of Trident's first DBA graduate, Dr. Stephen Thomas.
With over 20 years of military service, Dr. Cox has a background in the computer, information systems, cybersecurity, and technology fields in both tactical and leadership roles.
Her research interests include business philosophy, information systems, information technology, research methods, cyber, and communication methods. Dr. Cox is a published author and accomplished presenter and is a four-time prime editor for The Journal of Virtual Worlds Research.
Dr. Cox is a graduate of Trident's Ph.D. in Business Administration and Master of Business Administration programs. She also holds a Bachelor's of Science in Computer Science from University of West Florida.
About Trident University
Founded in 1998, Trident University International (Trident) is an online postsecondary university serving adult learners. Trident uses the EdActive™ learning approach, which employs case-based learning in an online setting to teach real-world relevant critical thinking skills to enhance the lives and education of students. Trident offers quality associate's, bachelor's, master's, and doctoral degree programs and certificates, led by a qualified faculty team, over 80% of whom have doctoral degrees. Trident is regionally accredited by the WASC Senior College and University Commission (WSCUC) and has more than 22,000 with a military affiliation. The University has received multiple acknowledgements from Military Times and Military Advanced Education & Transition for their dedication to military-affiliated students. Visit http://www.trident.edu, Trident's Facebook page, or call at (855) 290-0290 to learn more about Trident's wide range of educational options.