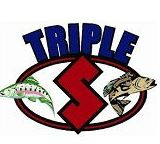 Sales on the FocusPoint platform are double...site traffic has increased by at least 100 percent so by every measure FocusPoint is a success
BOSTON (PRWEB) September 01, 2020
Focused Impressions, making eCommerce and marketing easy to use for SAP Business One® users, announced today the successful implementation of the FocusPoint eCommerce solution at Triple S Sporting Supplies, a wholesale distributor of fishing and hunting supplies. Focused Impressions integrated FocusPoint for B2B eCommerce with the SAP Business One ERP system. Built exclusively for SAP Business One, FocusPoint gives Triple S real-time access to all SAP business logic and data while delivering a modern online buying experience for its global network of 1000 dealers. Triple S evaluated FocusPoint via their SAP Business One Gold Partner Third Wave Busines Systems.
Triple S Doubles Online Sales with FocusPoint
Outdoor apparel, lines, lures, tackle, rods, reels, boating accessories, and even buckets – if it has anything to do with fishing – Triple S supplies it with a catalog of more than 22,000 products and 130,000 SKUs in their SAP system. "We have a lot of products, and we wanted our webstore to be super easy for customers to order products online," says Cliff Harris, vice president of Triple S Sporting Supplies. Triple S's previous eCommerce solution was a smartphone app that had its challenges, "chief among them -- it did not provide an easy-to-use webstore and customers became frustrated and weren't placing orders online via the webstore. We needed to create a new yet familiar B2C experience with all the functionality of a B2B site where customers could find and order products in just a couple of clicks – we've achieved that with FocusPoint," continues Harris. Since the new Triple S webstore went live, Harris says, "sales on the FocusPoint platform are double compared to online sales during the same period last year with our previous webstore. And site traffic has increased by at least 100 percent so by every measure FocusPoint is a success."
FocusPoint enables bi-directional connectivity with SAP Business One. Mapping to any SAP or user-defined fields, FocusPoint guarantees real-time system updates to give dealers current pricing and ordering information. The solution has enabled a customer self-service model that:

Automates and streamlines order processing, invoicing, and shipping
Enables grid order bulk ordering and importing of Excel spreadsheets
Provides real-time subtotals for selected products and quantities
Searches by product name, SKU, tags, and variant options
Triple S showcases thousands of pixel-perfect products in more than 1300 categories in its new webstore, which is just the first phase of its evolving online sales. Looking to the future, Triple S will continue to refine the existing site but also launch a B2C webstore for its private-label lures and tackle. "This is the beauty of FocusPoint – it provides both B2B and B2C eCommerce and marketing capabilities on a single platform," said Craig Stockmal, founder and CEO of Focused Impressions. "No other eCommerce solution for SAP Business One delivers such deep business value to give companies a no-holes-barred runway for growth and success. And we're thrilled to be working with leading SAP Partners such as Third Wave who are helping us to bring this solution to the SAP B1 community."
About Focused Impressions
Founded in 2014, Focused Impressions is a certified SAP Solution Provider dedicated to the SAP Business One global community. The company's flagship product – FocusPoint™ – provides innovative and affordable B2B and B2C eCommerce and marketing software with enterprise-level capabilities that are easy to use and manage. The solution is available from SAP resellers as well as direct sales to consumer products, retail eCommerce, wholesale distribution, and B2B management companies. Visit Focused Impressions. Follow us on LinkedIn and Twitter.
About Third Wave Business Systems
Third Wave Business Systems specializes in the implementation of business management systems to provide small- and mid-sized enterprises with solutions that streamline operations, automate processes, boost productivity, and reduce costs. Founded in 1993, Third Wave is both a leading implementation partner and a developer of SAP Certified solutions, which extend the power of the SAP Business One platform. As an SAP Business One Gold Partner and SAP Pinnacle Award recipient, Third Wave has been recognized for exceptional levels of customer satisfaction. Visit Third Wave Business Systems. Follow us on LinkedIn and Twitter.
About Triple S Sporting Supplies
In business since 1969, Triple S is a family-run wholesale sporting goods distributor, which provides affordable fishing and outdoor merchandise to dealers and retailers of all sizes worldwide. Service-oriented and cost-conscious, Triple S distributes products from more than 400 manufacturers as well as Challenger fishing lures and Sheffield fishing rods and tackle. Visit Triple S Sporting Supplies.
###
All product and service names mentioned herein are the trademarks of their respective owners.