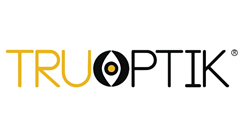 STAMFORD, Conn. (PRWEB) September 23, 2020
Tru Optik, the identity resolution leader across streaming and connected media, today announced that Chief Executive Officer Andre Swanston has been appointed to the Connecticut Innovations (CI) board of directors by Connecticut Governor Ned Lamont. CI is Connecticut's strategic venture capital arm and the leading source of financing and ongoing support for the state's innovative and growing companies.
"An established entrepreneur and proven leader, Andre understands the needs of Connecticut's small and emerging businesses and brings the experience of building and scaling successful companies to CI," Matt McCooe, CEO of CI. "His unique insights and perspectives will help accelerate our efforts to nurture innovation and entrepreneurialism across the state."
Swanston joins Connecticut Innovations' 17-member board of directors, responsible for developing the overall strategic framework from which the organization creates policies and initiatives. He is one of the few venture-backed African American CEOs in the advertising technology sector. Under his leadership, Tru Optik has helped the world's largest media companies and ad tech platforms navigate the most significant shift in television innovation since the advent of cable or color TV. Before founding Tru Optik, Swanston served as a Vice President of Investments at JPMorgan Chase. He also led the media and entertainment division at a boutique investment bank in New York City.
"I am honored to join CI's board of directors," said Swanston. "As a founder of multiple Connecticut-based businesses, I understand the challenges facing entrepreneurs, especially those who are under-represented and who, historically, have not had access to capital. I look forward to working alongside my fellow members and the leadership team and in support of CI portfolio companies in the continuing effort to establish Connecticut as a hub for innovation and economic growth."
About Tru Optik:
Tru Optik identity resolution powers the streaming media ecosystem. Tru Optik's patented Household Graph™ of more than 80 million U.S. homes enables the world's leading brands, agencies, media companies and platforms to engage consumers across OTT, streaming audio and gaming with unmatched scale, accuracy and privacy compliance. To learn more about Tru Optik, visit: http://www.truoptik.com.
About Connecticut Innovations:
Connecticut Innovations (CI) is Connecticut's strategic venture capital arm and the leading source of financing and ongoing support for Connecticut's innovative, growing companies. CI provides venture capital and strategic support for early-stage technology companies, financial support for innovation and collaboration, and connections to its well-established network of partners and professionals. For more information, please visit http://www.ctinnovations.com.