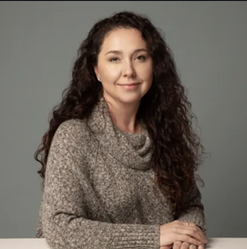 DENVER (PRWEB) May 05, 2020
A prominent leader in female health, Julie Kane is introducing Cliovana to the Anchorage market by adding this first-of-its-kind treatment to her practice, Trua Health & Wellness.
Truly satisfying sex is an important part of a woman's overall physical and emotional well-being at any age, but many women aren't feeling as much pleasure as they'd like. Cliovana is a simple, completely non-invasive way to increase women's arousal levels and their orgasm frequency and intensity. Cliovana does not use lasers, scalpels or needles, so there are no dangerous side effects.
Julie Kane received her Masters of Science in 2017 and has spent years focusing on improving the lives of women with her innovative and results-driven procedures. Many women want to get more out of sex, but they want to do it in a way that respects their body. Cliovana is the perfect solution because it enhances arousal at the cellular level and causes your body to do more of what it does naturally: regenerate cells.
So how does Cliovana work? The body is always regenerating cells. Cliovana just stimulates the body to do more of that, specifically in the genitals, which can lead to an increase in women's long-term sexual responsiveness. The technologies employed by Cliovana has been used worldwide for decades to help with a variety of health issues. The treatment is four 10-minute sessions over the course of two weeks. Because it is 100% non-invasive, there is zero downtime.
Learn more about Cliovana
https://cliovana.com
practitionerinfo@cliovana.com
1-833-818-2546
About Julie Kane and Trua Health & Wellness
Julie Kane, APRN has an extensive wellness background. She received her Bachelors in Nursing Science in 2013 at Chamberlain University and then her Masters of Science in Nursing in 2017. Julie started Trua Health & Wellness as a way to provide integrative therapies with lifestyle modification to revolutionize healthcare in Alaska. She enjoys working in the Alaska National Guard and competing in triathlons, biathlons and cycling.
Given her knowledge and passion for female sexuality, Julie is excited to offer industry-edge treatments like Cliovana to her patients.