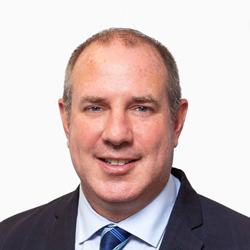 By partnering with Right at Home, we can ensure our clients find in-home care as their needs change. We can also help Right at Home's clients with needed home modifications and ongoing repairs and maintenance to ensure the home environment remains safe. - Sean Fitzgerald
CINCINNATI (PRWEB) October 08, 2020
TruBlue Total House Care, the unique full-service home maintenance franchise, and Right at Home, a leading in-home care provider, are pleased to announce a new and innovative Preferred Provider Agreement between the two companies. With this agreement, TruBlue will be a preferred house care provider for Right at Home, and Right at Home will be a preferred in-home care provider for TruBlue.
TruBlue is a full-service home maintenance company that specializes in working with seniors and families by offering services inside and outside the home, including senior home safety services and modifications, fall prevention, handyman repairs, cleaning services, yard work, seasonal services, and minor home renovations, both through individual services and through their senior-friendly monthly House Care Plus program.
Right at Home is a leader in the in-home senior care industry with more than 600 franchise locations domestically and internationally. Their trained, professional caregivers provide quality in-home care for seniors and adults with disabilities who need some assistance to maintain their independence. Right at Home operates through independently owned and operated home care franchisees.
"Aging in place starts with the home," TruBlue President Sean Fitzgerald said. "Our goal is to help seniors age worry-free in their own homes and provide peace of mind to their families. Right at Home has done a terrific job caring for seniors and adults with disabilities. By partnering with Right at Home, we can ensure our clients find in-home care as their needs change. We can also help Right at Home's clients with needed home modifications and ongoing repairs and maintenance to ensure the home environment remains safe. It's an exciting partnership that truly provides the missing link for longer and more effective 'aging in place' living."
As part of being a preferred provider, TruBlue franchisees will be offering expanded inside and outside senior home safety assessments and providing discounts for services for Right at Home's clients. Fitzgerald added, "Thanks to Right at Home for being so innovative with this vital collaboration, a safe and properly maintained home is now within the reach of more clients and viewed as a key component of their senior care equation."
"We identified that one of the biggest challenges to helping seniors age in place is making sure that the home environment is safe," said Brian Petranick, Right at Home President and CEO. "By partnering with TruBlue, we have a trusted partner we can rely on to provide senior home safety assessments, home modifications, fall prevention, and ongoing home maintenance and repairs. Right at Home and TruBlue both have the goal of providing services that give seniors the ability to age safely and comfortably at home for many enjoyable years, so this partnership provides real solutions for families."
Older Americans are striving to age in place, with nine out of 10 stating their intent on staying in their home, as reported by the National Council on Aging. TruBlue and Right at Home are poised to make a collaborative impact as people look to stay in their homes longer—especially during the COVID-19 pandemic.
"Supporting a large home care organization like Right at Home means we need to grow rapidly and in multiple markets around the country," Fitzgerald said. "We now need to find quality franchisees across the U.S. so we can support more of the Right at Home territories and their clients throughout the country."