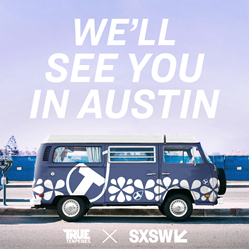 True Terpenes blends cannabis, science and high art. The Terp Wall allows you to smell and take in terpene education, while also experiencing a beautiful display.
AUSTIN, Texas (PRWEB) March 11, 2019
Two weeks a year the culinary, cultural and technological center of the United States shifts to South by Southwest in Austin.
The annual South by Southwest Conference and Festival runs from March 8-17 in Austin, Texas. SXSW™ attracts leaders and innovators from a wide array of industries, while also providing a backbone of art installations, films, and concerts. The 2019 edition proves to be just as intriguing with Adam Horovitz and Mike Diamond of the Beastie Boys, T Bone Burnett, and Wired editor Nicholas Thompson among the featured speakers.
Cannabis Now, the groundbreaking media outlet with the mission of enlightening, educating and immersing readers in the cannabis lifestyle, will be hosting the first SXSW Official hemp event, HEMP TODAY, on March 12th and 13th in Austin. They'll be joined by the world famous Portland-based True Terpenes.
True Terpenes will be at SXSW providing in-depth cannabis and flavor education with their interactive Terp Wall. Terpenes are the compounds that create the smell, taste and effects of your favorite cannabis, but are also found in common plants like pine trees (alpha-pinene) or clove (beta-caryophyllene).
True Terpenes blends cannabis, science and high art. The Terp Wall allows you to smell and take in terpene education, while also experiencing a beautiful display.
HEMP TODAY will feature a presentation from True Terpenes co-founder Ben Cassiday entitled "Choosing Cannabis based on Chemistry" designed to teach you how get the effect you want from the plant. True Terpenes content manager and science advisor David Heldreth will also be speaking on the Promise and Pitfalls of Hemp and CBD panel; while the director of food & beverage innovations, Ross Hunsinger will be doing terpene-infused cocktail demonstrations for the crowd.
Other educational activations will be presented by: Green Lab Group, High Hemp Wraps, CBD Lion, Dab Nation, Select Oil and Eaze Wellness.
HEMP TODAY will feature beer, cocktails and drinks infused with True Terpenes products to bring another layer to the cannabis experience. The company will also be creating a variety of culinary treats featuring their botanically-sourced terpene profiles. No THC products will be available or promoted at the event.
HEMP TODAY will take place at The Venue on 6th street. The activation is open to the general public age 21+ from 1pm – 12am on March 12th and 12pm – 12am on March 13th. Live performances in the evening will be headlined by Curren$y and Devin the Dude.
If you're interested in food you should also make sure to see world famous chef and TV host Padma Lakshmi at SXSW. Christina Tosi chef, founder, and owner of Milk Bar, the sister bakery to the Momofuku restaurant will be in Austin for SXSW as well.
Back on the cannabis side of things SXSW will also feature a Cannabusiness Track that is billed as a way to help attendees "navigate the technological, cultural, and political ecosystem surrounding the future of cannabis-focused enterprise." Cannabis education and store locator Leafly is presenting the track. However, the keynote speakers will be Acreage Holdings CEO Kevin Murphy and former U.S. congressman and Speaker of the House John Boehner.
This year's SXSW looks like it will have a track, film or concert for every taste. Please visit the HEMP TODAY page for more details.
ABOUT Cannabis Now
Founded in 2010, Cannabis Now Media focuses on the most relevant news, political happenings, cannabis legislation, horticultural advancements, social change, economic trends and medical marijuana information available today. By including only responsible cannabis news coverage, our goal is to enlighten, educate and entertain by providing the information you need to stay informed and on the cutting edge of industry innovations. Cannabis Now magazine is the only cannabis focused publication with distribution nationwide in all major airports. Cannabis Now's social community is over 4.2 million.