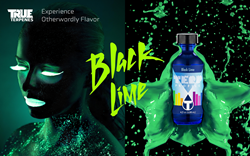 "Our team has been working on the new profiles for so long it's great to finally share them with the world," COO David McLean said. "These aren't only our newest profiles, I believe they're also the most flavorful profiles we've formulated."
PORTLAND, Ore. (PRWEB) November 07, 2018
True Terpenes has expanded their industry leading product line with new strain profiles.
The Portland-based company announced five brand new profiles that are available on their website or through licensed distributors. True Terpenes is the award-winning supplier of natural, botanically sourced terpenes and terpene profiles.
True Terpenes sources terpenes from plants such as lavender (linalool) and pine trees (alpha-pinene) which are then reformulated to match analytical testing data of terpene profiles in cannabis cultivars or strains. These strain profiles have been featured on cooking programs and magazines such as Kitchen Toke and used by chefs across the country. True Terpenes has also become the choice of leading brands in the cannabis and hemp industries like Bezel.
"Our team has been working on the new profiles for so long it's great to finally share them with the world," COO David McLean said. "These aren't only our newest profiles, I believe they're also the most flavorful profiles we've formulated."
True Terpenes newest botanical terpene profiles are: Wedding Cake, Grapefruit Romulan, Thin Mint Cookies, Limoncello and Black Lime Special.
Wedding Cake is a blend of tasty flavor with lemon and mango highlights along with creamy lavender notes. A complex variety; the exhale holds the citrus cream flavor.
Grapefruit Romulan retains the sour, tang notes of the grapefruit in its scent. Whiffs of crisp green apple, pine and funky cheese mix throughout.
Thin Mint Cookies is a complex profile where the peppery, sweet scent of a bakery forms the base with notes of lemon and fuel hitting the nose first.
Limoncello gives off strong citrus aroma, but notes of mango, pine and pepper blend into the lemony tang to give this profile a unique nose.
Black Lime Special' s mint and floral notes mix with pine and citrus to fill out a complex profile.
These new strain profiles and the True Terpenes scent wall interactive exhibit will be on display at the MJBIZCON 11/14 to 11/16 in Las Vegas.
For recipes and more information on True Terpenes products please visit their website, email info@trueterpenes.com or call 888-954-8550. Journalism and media contacts can reach David Heldreth at DavidH@trueterpenes.com to schedule interviews with True Terpenes leadership and R&D team.