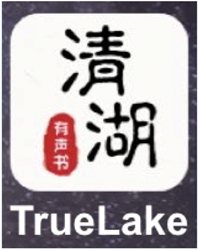 SAN FRANCISCO (PRWEB) September 23, 2020
TrueLake Holdings Limited ("TrueLake"), a leading publisher of Mandarin audiobooks by many of the world's best-selling authors, announced today that it has filed a copyright infringement Complaint in United States District Court for the Northern District of California against Shanghai Ximalaya Technology Co., Ltd ("Ximalaya") and its subsidiaries, Himalaya Media Inc and Shimaraya Japan Kabushiki Kaisha, purported to have over 600 million registered users in China and around the world. The Complaint states that Ximalaya and its subsidiaries have enabled their users to stream or download millions of unauthorized audiobook copies of Gao Yang's book "Red Top Businessman Hu Xueyan," a Chinese-English bilingual edition of Jeff Kinney's popular series for children "Diary of a Wimpy Kid," and Guan Yongchao's "A General History of China."
In its Complaint, TrueLake alleges that Ximalaya and its subsidiaries have unlawfully copied content between their servers in China and the United States and have enabled their users to download infringing content to their mobile phones and to share links to the infringing content through social media applications like Facebook, Twitter, Line, WeChat as well as through SMS texting and email. In addition, the apps and websites of Ximalaya and its subsidiaries generate html code that can be embedded into third party websites, enabling them to function as audio players of the allegedly infringing content.
The Complaint filed in United States District Court for the Northern District of California is case number 3:20-cv-06639.
TRUELAKE COMPANY OVERVIEW
TrueLake Holdings Limited is a media publisher, specializing in Mandarin content. It produces and distributes best-selling audiobooks such as "The Story of Yanxi Palace," based upon the top TV series in China in 2018, as well as Mandarin versions of international mega-hits like Dan Brown's "The Da Vinci Code," Stephen King's "It" and "Rita Hayward and the Shawshank Redemption," George R.R. Martin's "A Song of Ice and Fire" series, popularly known as "Game of Thrones", and a Mandarin-English bilingual version of "Diary of a Wimpy Kid" by Jeff Kinney. In 2020, TrueLake began producing ebooks and video content.
TrueLake's distribution channel includes the major Internet audio platforms in China, reaching over 95% of the Chinese audiobook market. Its international sales efforts are shored up by its distribution network to over 40,000 libraries, schools and institutions, as well as to individual users.
###
Contact:
Rachel Tarlow Gul
Over the River Public Relations
rachel@otrpr.com, 201-503-1321
Cliff Miller
TrueLake
cliff@truelake.com, 415-324-9903