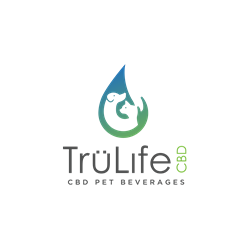 "This is a game changer in the pet wellness industry," says TruLife CEO Steve Janjic. "Our CBD-enhanced water unites health, technology and science to create the ultimate in pet refreshment."
BOCA RATON, Fla. (PRWEB) December 17, 2018
Petwell, Inc., is excited to announce the launch of TruLife CBD, a new line of pet beverages created to enhance the health and wellness of animals. These beverages offer numerous benefits to your pets, including helping relieve pain, inflammation, arthritis, anxiety, nausea and seizures.
The beverages will be sold online through their website http://www.trulifecbd.com and at a TruLife store in Boca Raton that will be opening in the first quarter of 2019.
TruLife beverages are infused with hydration and cellular nutrients to deliver nano-emulsified cannabinoids, which can be absorbed quickly and efficiently. The crisp, all-natural water is alkaline and ph balanced.
"This is a game changer in the pet wellness industry," says TruLife CEO Steve Janjic. "Our CBD-enhanced water unites health, technology and science to create the ultimate in pet refreshment."
The first line that was released is meant for man's best friend. The beverages are infused with CBD for your pet's endocannabinoid system. The water is also enhanced with vitamins and minerals to boost the health and wellness of your dog.
"TruLife is all about transparency. We know your pets are part of your family, which is why we go above and beyond governmental guidelines," says Richard Schaeffer, Petwell Chairman. "Our customers want the best way to treat their pet's symptoms safely and effectively. That's why they choose TruLife."
A number of CBD beverage lines will be launched later this year, including pet chews, cat and dog food, bacon-flavored water for dogs, catnip-infused bottles for cats, and customized beverages for horses and livestock. These will promote healthy heart functions in animals and lessen pain and medical symptoms in animals.
About TruLife CBD:
TruLife is a superior line of CBD-infused beverages and treats for man's best friend. Our products promote health, enhance digestion and lessen pain and medical symptoms in animals. As the flagship brand of Petwell, Inc., we offer innovative products of the highest quality ingredients backed by scientific research.
To learn more, please visit http://www.trulifecbd.com.