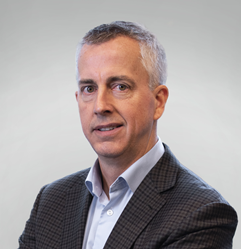 "The pandemic has dramatically accelerated the shift to digital all across the world and this means that online trust and security is now more important than ever" Steve Munford, CEO of Trulioo
SAN FRANCISCO (PRWEB) September 09, 2020
Trulioo, the leading global identity verification provider, today announced that it is now able to verify consumers and business entities in Pakistan, the world's fifth most populous country, through GlobalGateway, the largest identity verification marketplace.
With a population of 212 million people and mobile adoption by 75% of its citizens, Pakistan has some of the highest numbers of mobile phone users worldwide. According to a GSMA study, the mobile sector continues to grow in Pakistan - redefining the way individuals, businesses and state bodies function and interact. As Pakistan's population continues to rise, the digital economy will play an increasingly important role in driving greater connectivity, wellbeing and financial prosperity across all parts of its society.
"The pandemic has dramatically accelerated the shift to digital all across the world and this means that online trust and security is now more important than ever," said Steve Munford, CEO of Trulioo. " Our mission is to ensure every person on the planet has a digital identity as a means to access basic financial services and support. Being able to verify identities in the 10 most populous countries in the world is a significant milestone on our journey."
The GSMA study shows that Pakistan has ambitious plans to become a digital society, further evidenced by the rise in financial technology adoption in the region. In July, Japan Communications and Pakistan's Saffran Group announced a commitment to investing in local financial tech initiatives. Additionally, the adoption of digital payments has also increased in light of the COVID-19 pandemic, as reported by Crowdfund Insider.
Munford continued: "Pakistan is making great strides toward becoming a digital society; the government has recently announced that citizens overseas will soon be able to open their bank accounts and make investments directly in the country from abroad with the launch of digital banking facilities in the next month. This will be a game-changer, providing citizens access to digital capabilities, including funds transfer, e-commerce, bill payment and much more."
GlobalGateway provides identity verification in more than 195 countries. Developed to help businesses automate their customer onboarding processes and comply with AML and KYC requirements, GlobalGateway powers hundreds of financial institutions, payment companies, banks and online marketplaces worldwide.
About Trulioo
Trulioo delivers trust, privacy and safety online through scalable and holistic identity verification. Trulioo provides organizations with secure access to GlobalGateway, the world's largest marketplace of independent identity data sources and services, to help meet Anti-Money Laundering (AML) and Know Your Customer (KYC) requirements, reduce the risk of fraud and increase trust and safety online. Available through a single API integration, GlobalGateway powers instant identity and business verification for 5 billion people and 330 million companies in more than 195 countries worldwide. It serves a wide range of industries including finance, banking, eCommerce, gaming and online marketplaces.
The Trulioo mission is to help provide every person on the planet with a digital identity to enable access to basic financial services and support. Named a 2020 CNBC Disruptor 50 company and a 2020 Technology Pioneer by the World Economic Forum, the company is committed to building more inclusive economies and societies, preventing financial crime, and helping lift millions of people out of poverty through advancements in digital identity.