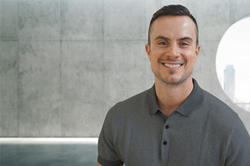 "Digital businesses are facing new ID verification challenges brought by changing demographics of their customers, who favor convenience in addition to security, and external threats such as identity theft and fraud" said Stephen Ufford, CEO of Trulioo
VANCOUVER, British Columbia (PRWEB) February 18, 2020
Trulioo, the leading global identity verification provider, today announced new capabilities to - Trulioo GlobalGateway-- its marketplace of identity data and services -- further establishing GlobalGateway as a best-in-class global solution able to meet evolving identity verification needs. New features to the GlobalGateway ID document verification capabilities include an image capture software development kit (SDK) with a unique desktop-to-mobile workflow, which allows for a holistic approach to ID verification that balances user experience with security while enabling businesses to easily expand to new markets and adapt to new regulations.
With the addition of image capture SDK, end users can more easily take images of documents in the correct format to be authenticated by document verification technology. The SDK connects with Trulioo's multiple document verification partners through a single API, which can be combined with the company's identity data verification (IDV) capabilities. Customers can also use selfies and liveness detection for authentication, with facial recognition technology applied to ensure ID documents match the subscriber. Collectively, these new capabilities help ease integration and enable flexible workflows across multiple types of ID verification services.
"Digital businesses are facing new ID verification challenges brought by changing demographics of their customers, who favor convenience in addition to security, and external threats such as identity theft and fraud," said Stephen Ufford, CEO of Trulioo. "To help them address these challenges, an end-to-end solution is needed that integrates seamlessly and ensures compliance with global regulations when onboarding and verifying new users. GlobalGateway provides effective global coverage with access to hundreds of secure data sources to give a holistic view of a customer's identity."
Businesses must contend with how to enhance ID verification without sacrificing user experience, which can lead to abandonment. The need to prioritize the dual necessities of strong security and frictionless user experience is leading global digital businesses to seek IDV and document verification solutions that are easy to implement and integrate, scale with growth and ensure global coverage.
Gartner's latest Market Guide for Identity Proofing and Corroboration report references the significant challenges that businesses face in evaluating myriad data points and disparate processes, and recommends enterprises move to "continuous, risk-based assessment of any claimed identity" throughout the customer relationship. Trulioo was built from the ground up with this in mind; the marketplace of data partners in GlobalGateway serves as an identity hub and is now the first and only end-to-end document verification solution that provides access to hundreds of global ID verification services and data partners through a single image capture SDK and API.
"Verifying identities online must be fast, accurate and with just the right amount of friction to deter the bad actors while providing good customers with an exceptional onboarding experience," said Ufford. "With the addition of an image capture SDK, our customers are able to take a comprehensive approach to risk intelligence, leverage our marketplace of hundreds of data providers with speed, and enhance their ID verification process to meet the demands of today's digital ecosystem."
GlobalGateway powers fraud prevention and compliance systems for hundreds of financial institutions, payment companies, banks and online marketplaces worldwide. It was developed to help businesses automate their customer onboarding processes and comply with AML and KYC requirements. With GlobalGateway, organizations have real-time access to hundreds of reliable data sources to instantly verify 5 billion people and 330 million businesses in more than 100 countries.
Download the reference paper, Verifying ID Documents Effectively.
Download the ID Document Verification product overview.
About Trulioo:
Trulioo is a global identity and business verification company that provides secure access to reliable, independent and trusted data sources worldwide to instantly verify consumers and business entities online. Trulioo's marketplace of global identity data and services, GlobalGateway, helps organizations comply with Anti-Money Laundering (AML) and Customer Due Diligence (CDD) requirements by automating Know Your Customer (KYC) and Know Your Business (KYB) workflows. Trulioo supports global clients to instantly verify five billion people and 250 million business entities in over 195 countries – all through a single API integration. Named as a CNBC Disruptor 50 Company, Trulioo's mission is to solve global problems associated with verifying identities by powering fraud prevention and compliance systems for customers worldwide in an effort to increase trust and safety online. For more information visit trulioo.com.