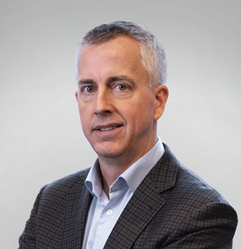 "We are truly honored to be included in CB Insights' Fintech 250 roster for a second year alongside some of the most transformative and prestigious fintech companies in the world." Steve Munford, CEO of Trulioo
SAN FRANCISCO (PRWEB) September 01, 2020
CB Insights today named Trulioo, the leading global identity verification company, to the third annual Fintech 250, a list of emerging private companies working on groundbreaking financial technology.
"We're proud to, once again, recognize the 250 best private fintech companies globally. This year's Fintech 250 represents 25 countries and spans 19 categories -- reimagining everything from retail banking and crypto, to insurance and asset management," said CB Insights CEO Anand Sanwal. "The previous Fintech 250 class raised more than $22 billion in investor financing and saw more than 20 exits after being recognized, and we expect this year's class will have similar success as they continue to transform how people and businesses spend, save, borrow, and invest their money."
Through an evidence-based approach, the CB Insights Intelligence Unit selected the Fintech 250 from a pool of 16,000 companies, including applicants and nominees, based on several factors. These factors include patent activity, investor quality, news sentiment analysis, proprietary Mosaic scores, market potential, partnerships, competitive landscape, team strength, and tech novelty. The Mosaic Score, based on CB Insights' algorithm, measures the overall health and growth potential of private companies to help predict a company's momentum.
"We are truly honored to be included in CB Insights' Fintech 250 roster for a second year alongside some of the most transformative and prestigious fintech companies in the world," said Steve Munford, CEO of Trulioo. "Now more than ever, we need to ensure that the most vulnerable people in societies all over the world have access to basic financial and healthcare services. We believe that digital identity is critical to achieving full financial inclusion and building trust in the digital economy."
Since the company's founding in 2011, Trulioo has received more than US$ 70 million in investments, enabling the company to develop a first-class identity verification solution to help companies around the globe, ranging from large financial institutions to innovative tech companies. Trulioo allows hundreds of clients to scale their compliance and fraud prevention systems into new markets, faster and more efficiently.
2020 Fintech 250 Highlights:
Unicorns: 32 of the 250 companies are valued at or above $1B as of their latest funding round
Funding trends: YTD, these 250 private companies have raised $10.3B in equity funding across 120 deals (as of 8/26/20)
Mega-rounds: Since 2019, there have been 87 mega-round ($100M+) equity investments to this year's Fintech 250, with 35 of them in 2020 YTD (as of 8/25/20)
Global representation: 46% of the 2020 Fintech 250 are based outside the US. After the US, the UK is home to the most Fintech 250 companies (38), followed by India (20)
About Trulioo
Trulioo is a global identity verification company that provides secure access to reliable, independent and trusted data sources worldwide to instantly verify consumers and business entities online. Trulioo's marketplace of global identity networks, GlobalGateway, helps organizations comply with Anti-Money Laundering (AML) and Customer Due Diligence (CDD) requirements by automating Know Your Customer (KYC) and Know Your Business (KYB) workflows. Trulioo supports global clients to instantly verify five billion customers and 330 million business entities in over 195 countries – all through a single API integration. Trulioo's mission is to solve global problems associated with verifying identities by powering fraud prevention and compliance systems for customers worldwide in an effort to increase trust and safety online. For more information visit trulioo.com.
About CB Insights
At CB Insights, we believe the most complex strategic business questions are best answered with facts. We are a machine intelligence company that synthesizes, analyzes and visualizes millions of documents to give our clients fast, fact-based insights. Serving the majority of the Fortune 100, we give companies the power to make better decisions, take control of their own future, and capitalize on change.