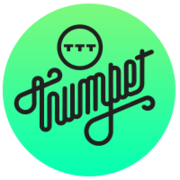 As a partner and as an advertising agency, we know the way to not over-promise is to make a promise you can actually keep.
NEW ORLEANS (PRWEB) April 14, 2021
Trumpet Advertising announced today that its longstanding partnership with the Louisiana Office of Tourism has been officially extended for up to three years ending in 2024. Providing honest creative and a data-driven strategy held accountable by objective analytics has enabled Trumpet to drive year-over-year growth on behalf of the department, helping to play a critical role in expanding Louisiana's economy.
Since Trumpet was hired in 2011, each successive year Louisiana has outpaced domestic travel growth in the categories of leisure visitation (+2.47%), visitor spending (+.78%) and revenue (+4.15%). Trumpet-led campaigns have leveraged consumer trends, micro-segmentation and content that connects with a hyper-focused understanding of Louisiana's most actionable visitor.
"Trumpet's discreet traveler profile allowed us to broaden our geography by tightening our focus to specific houses on a block," said Doug Bourgeois, Louisiana's Assistant Secretary of Tourism. "We've been able to accomplish more with less -- driving more visitation and revenue than destinations with larger budgets. The approach designed and led by Trumpet has found success in spite of oil spills, Gulf storms and now, a global pandemic."
While 2020 was a devastating year for the tourism sector globally, Louisiana's tourism industry is the state's fourth largest employer, providing jobs to more than 240,000 people pre-COVID. Trumpet's unique approach to place-branding is tasked with out-capturing consideration at a time when every state, city, airline, cruise, resort and attraction is restarting, simultaneously.
"Our advantage is that our messaging deals honestly in the emotional experience that is a trip to Louisiana," shared Pat McGuinness, Trumpet's Executive Creative Director. "We've been able to leverage content that is more human and less staged, knowing that many of the everyday experiences we take for granted as Louisiana natives are actually quite seductive to visitors. As a partner and as an advertising agency, we know the way to not over-promise is to make a promise you can actually keep."
"For our campaigns on behalf of the Louisiana Office of Tourism, nothing is arbitrary. Everything from go-to-market strategy to micro-segmenting, tactics and measurement is designed to validate insight," added Scott Couvillon, Trumpet's Executive Strategy Director. "We use predictive analytics and transparent reporting to validate performance. With the numbers so clear, there's no place to hide, and that has created a true partnership between our organizations that has remained productive in spite of everything that's been tossed at our community in recent years."
About Trumpet Advertising
Trumpet's purpose is to help organizations find theirs. To draw it out, articulate it and live it -- eliminating gaps between Company Culture, Customer Experience and Communications. Then we help them share it with the world. It's a transformative approach that puts the practical into the context of the emotional to bring teams together, align external with internal, give meaning to work and unleash pride along the way. In the end, it builds brands that are believable. Learn more at http://www.trumpetadvertising.com.