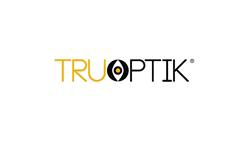 Media companies are at risk of losing $20 billion a year to Facebook and YouTube if they can't offer advertisers behavioral consumer targeting across OTT inventory.
Stamford, Conn. (PRWEB) January 07, 2016
Tru Optik, a media-intelligence and ad-tech company, aims to be the salvation of the media industry by bringing the precision and scale of digital targeting to Connected TV and other OTT screens. Today, the company launched its Audience Monetization Platform (AMP), which combines data-management, campaign-activation and audience-measurement capabilities to enable media companies and advertisers to segment, measure and engage OTT audiences with unprecedented accuracy and reach.
Fifty billion dollars is a lot of money. That is the expected value of advertising and subscription fees for OTT (over-the-top) video streaming services by 2020. OTT services include the likes of Netflix, Amazon Prime, Sony Crackle, and Hulu, as well as a host of entries from major publishers, television networks and well-funded upstarts.
Understanding the online viewing behavior of the nearly one billion consumers who stream and download TV, movies, and video games over the Internet is the holy grail for media companies. Industry leaders are in jeopardy of losing billions of dollars, as ad revenues and subscription fees flow from traditional TV and movie distribution channels to digital platforms like YouTube and Facebook that allow consumers to access content on-demand across an array of devices and screens. Those platforms also collect information that enable advertisers to target their messages with greater precision. OTT streaming of TV, movies, and games generates similar information; however, until now OTT data has not been collected and organized in a way that supports large-scale marketing activation.
"Media companies are at risk of losing $20 billion a year to Facebook and YouTube if they can't offer advertisers behavioral consumer targeting across OTT inventory," said Andre Swanston, CEO and co-founder of Tru Optik, which built and maintains the world's largest database of media behavior.
"We have built AMP on top of a first-party data set that measures media and entertainment consumption of half a billion consumers globally," said Swanston. "No one – not Apple, not Facebook or YouTube – has access to that much professionally-produced media behavior data."
AMP enables precision-targeted advertising based on actual media consumption across any digital domain, including OTT networks and Connected-TV devices (such as Roku boxes) that consumers are increasingly using to stream OTT programming to their living-room screens.
Tru Optik's offering is a boon to media companies in two ways:

AMP allows media companies to efficiently build awareness and adoption for new OTT channels.
AMP enables media companies to charge more for OTT advertising inventory by delivering more attractive audience segments to brands.
Tru Optik is bringing more than just digital parity to OTT – they are trying to vault ahead. AMP employs an advanced cookie-less targeting technology that offers several advantages over the cookie-based standard. One of these is household-level targeting and attribution, which is more efficient than the device-based approach inherent to cookies. Another is the ability to bring digital targeting precision to cookie-less domains - including gaming consoles and the entire CTV ecosystem – relatively green fields that are off limits to the major digital ad networks which remain cookie-dependent.
Today, leading media companies and agencies like Sony Pictures, Sling TV, Crackle and Mindshare have turned to Tru Optik to monetize OTT assets and power consumer targeting of OTT inventory.
According to Swanston, "No other ad technology company offers a way to reach key audiences without using mobile device ID's or cookies. AMP is a solution to allow media companies to derive value via streaming media and allow brands to deliver highly targeted, contextually relevant messages."
To learn more, visit Tru Optik at CES at the Aria Level One CS-16 and attend the company's press event on January 7 at 11:30 a.m. PT at the Venetian Hotel, Bellini 2004.
About Tru Optik:
Tru Optik is a digital media-intelligence and ad-tech company that empowers brands, media companies and agencies to deliver precision-targeted advertising and experiences to millennials, multicultural individuals and other progressive media consumers based on actual media behavior.Tru Optik's technology stack sits on top of the world's largest set of media consumption data for professionally produced content, with behavior on more than 500 million people. The company offers the only cookie-less digital advertising platform, allowing clients to consistently define and directly engage granular consumer targets across the entire digital landscape, including Connected TV and other cookie-less domains. Tru Optik was founded in 2013 and is headquartered in Stamford, Conn. To learn more visit: http://www.truoptik.com or call 203.816.8499.