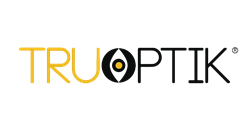 "Experian is excited to be both a consumer data partner and data onboarding partner for Tru Optik's OTT Data Cloud," said Kevin Dean, President and General Manager of Targeting at Experian Marketing Services.
Stamford, Conn. (PRWEB) August 25, 2016
Tru Optik, the only audience measurement and data management platform built for over-the-top (OTT), has announced the largest and most robust audience data offering available for use across connected TV (CTV) -- the OTT Data Cloud. In addition to Tru Optik's media and entertainment consumption database, the OTT Data Cloud provides access to a broad range of behavioral, demographic and purchase data through partnerships with Cross Pixel, Experian Marketing Services, Media Source Solutions, TargetSmart, and V12 Group. The OTT Data Cloud will be available via Tru Optik's Data Management Platform (DMP), which is the only cookie-less solution that does not require a software developer kit (SDK) for integration, which increases data accuracy and decreases the cost and time of integration by up to 80 percent compared to older DMPs.
CTV and OTT TV is poised for explosive growth, and in the past year alone it has already increased by more than 300 percent. However, barely one percent of TV advertising dollars flow to OTT/CTV. This is because there has been no way to ensure that advertising messages were reaching the desired audience. Legacy data management platforms were designed to rely on cookies or software developer kits (SDKs) which are inefficient in CTV environments. Now the biggest barrier to leveraging consumer data across TV's new reality have been broken.
"OTT is the fastest growing medium for entertainment consumption in the world and is increasingly important with declines in linear TV and ad blocking on desktop. While attractive solutions and features have been teased by legacy providers, advertisers that need actionable audience data across CTV are finding most of these promises are empty ones – solutions that aren't cookie-less, require cumbersome SDK integrations and do not offer third party data to leverage across CTV," said Andre Swanston, co-founder and CEO of Tru Optik. "Tru Optik's DMP and data cloud literally opens up new possibilities for publishers and brands to maximize the audience targeting possibilities of CTV."
Through Tru Optik's OTT Data Cloud, clients can now:
1. Leverage behavioral, demographic, intent and purchase data across all channels including CTV (Roku, Fire TV, Xbox, etc.);
2. Better utilize a brand's first party data across CTV campaigns;
3. Increase privacy compliance through the ability to opt out entire households from interest-based targeting;
4. Manage campaigns and determine attribution across devices, at the household level.
"Brands and agencies have successfully leveraged our data for desktop and mobile campaigns. Now, through the Tru Optik Data Cloud, they can leverage our insights, plus a host of other third party insights, for Connected TV," said Jeffrey Weitman, President and Chief Operating Officer, Cross Pixel. "As Connected TV is one of the fastest growing and most effective ways to reach consumers around the world, we look forward to empowering our clients to take their campaigns to the next level and leverage this important channel."
"The Tru Optik technology stack makes web-like segmentation across Connected TV possible," said V12 Group's SVP of Digital Solutions Ken Zachmann. "This was a key reason behind why we choose to participate in Tru Optik's Data Cloud. We look forward to enabling brands and marketers to build Connected TV campaigns that are more accurate and effective by leveraging offline data across the largest screen in the household."
"Our OTT Data Cloud empowers our clients with the ability to segment CTV and OTT audiences to increase the demand and value of inventory," Michael Scott, Tru Optik CRO concluded. "Tru Optik has removed the barriers to creating successful programmatic and direct advertising campaigns across CTV for both sellers and advertisers."
About Tru Optik:
Tru Optik is a digital media intelligence company providing audience insight and advertising solutions that empower brand marketers and media companies to fully monetize audience and consumer demand. Armed with the largest census-level measurement of global over-the-top media consumption, Tru Optik's proprietary data, advanced technology, and unmatched focus make us the preferred partner of many of the world's largest media companies, brands, and agencies as they navigate the millennial led shift to OTT.