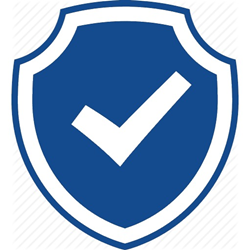 "TrustyIP has set the standard for helping inventors protect innovation and creativity with its deep patent AI-ML expertise. This award is a testament to our spirit of providing high-quality AI-based computer-aided-design (CAD) tools for inventors worldwide," according to the company.
ZEPHYR COVE, Nev. (PRWEB) November 11, 2020
TrustyIP announced today that it received the Gold Special Award in the 4th World Invention Academic Conference (WIAC 2020) by the WIAC organizing committee and Korea Invention News (KINEWS), the leading international awards organization honoring excellence on international inventions. The contest focuses its theme as "Anyone Can Invent" and aims to identify and exercise the latest technologies and creative ideas from inventors around the world to aid inventors' passion and desire to invent for the development of living life and society. Mr. Soung-Mo Hong, President of KINEWS, congratulated TrustyIP on the results of the review and evaluation.
The USPTO's First-To-File system grants patent rights to those who swiftly file regardless of the invention or conception date. TrustyIP's AI-assisted workflow makes it easy for individual inventors, coworkers in teams, and patent attorneys to collaborate and produce high-quality patent applications in the race to file first with the USPTO. Built by a team of experienced software and AI developers working with patent attorneys who have filed numerous patent and trademark applications, the TrustyIP system focuses on application quality with first-to-file speed using AI-based tools trained from millions of patent files.
Users have found the system easy to use in generating patents. Ms. Mary Kimany, IP Manager at PlantGrow Inc. noted that "TrustyIP's system has saved us significant time and money in building our patent portfolio. We recommend using TrustyIP to generate and manage patent portfolios."
"We designed TrustyIP to address roadblock issues that prevent you or your team from protecting your intellectual properties from our experience writing and prosecuting patent applications. Our diagnostic tools detect common problems such as Sect 112 support and antecedent basis compliance, among others. This award is a testament to our spirit of providing high-quality tools for inventors worldwide," according to Patent Attorney Bao Tran at PatentOffice.io, who worked with software developers in the design of the patented and patent-pending technology at TrusyIP.