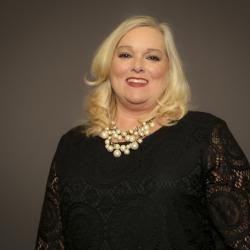 "Tami is not only a visionary for the Alabama communities that she serves, but she is a thought leader in working across jurisdictional boundaries to advance the lives of people in the greater Tennessee River Valley."
KNOXVILLE, Tenn. (PRWEB) October 13, 2020
TRV Stewardship Council Board Chairman, Tami Reist, named as one of the forty fellows to participate in the Appalachian Leadership Institute. Tami's selection was based on her extensive work in the North Alabama Mountain Lakes region, representing Appalachian counties.
As a part of the Leadership Institute, Tami will participate in an extensive, nine-month series of skill-building seminars featuring regional experts, peer-to-peer learning, and case study analysis beginning virtually in mid-October through July 2021. Topics include:

Designing successful economic development project proposals;
Integrating community assets into long-lasting economic development strategies;
Identifying resources available to spur economic development;
Locating and accessing investment capital from a variety of public and private sources;
Preparing competitive applications for public grant opportunities; and
Using expanded leadership skills to create strong coalitions.
Upon completing the program, Appalachian Leadership Institute Fellows will automatically become part of the Appalachian Leadership Institute Network, a peer-to-peer working group committed to Appalachia's future.
"We congratulate Tami and her passion for the region," said Julie Graham, TRV Stewardship Council Executive Director. "Tami is not only a visionary for the Alabama communities that she serves, but she is a thought leader in working across jurisdictional boundaries to advance the lives of people in the greater Tennessee River Valley."
The Tennessee River Valley Stewardship Council serves as the steering committee and editorial board for the Geotourism MapGuide website. It is comprised of volunteers from a seven-state region. The Council's efforts are made possible through the generous support of the Tennessee Valley Authority (TVA). For information on TVA's campgrounds and TVA's public trails, visit their website at http://www.tva.gov and click under the Recreation section.