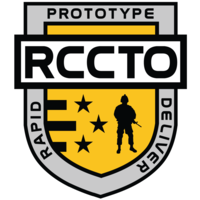 GREENBELT, Md. (PRWEB) January 23, 2020
TRX Systems, developer of NEON® GPS-denied location technology, has been selected by the U.S. Army to deliver a prototype tactical electronic warfare kit for dismounted soldiers. As the first contract awarded from the Army Rapid Capabilities and Critical Technologies Office's (RCCTO) first Innovation Day, TRX Systems will provide a portable kit that enables alerts when electronic jamming or spoofing is detected and will provide a "rewind" navigation feature to estimate the user's probable current position after jamming or spoofing has occurred. After successful demonstration of the prototype, the TRX solution may be transitioned by the Army for operational capability and integration with other electronic warfare systems.
TRX's NEON® Location Service, the foundation of the new prototype solution to be delivered, is an easy-to-use, assured dismount PNT technology that provides position data that enables tracking and navigation when satellite technology is unavailable or unreliable. NEON® detects GPS interference and delivers continuous location during such events; NEON also delivers 3D personnel location indoors, outside, and underground. NEON provides PNT assurance with commercial-grade solutions that integrate with present and future military satellite assurance and location capabilities.
"To effectively execute their mission, warfighters need to have a clear understanding of the environment in which they are operating," said Carol Politi, President and CEO of TRX Systems. "The EW Kits provide an easy to use and real-time assessment of GPS integrity for the warfighter, integrated with existing military applications and systems."
About TRX Systems
TRX Systems is the developer of NEON® GPS-denied location solutions, delivering location and mapping where GPS is not available or is unreliable including indoors, underground, in dense urban areas, and where GPS is jammed or erroneous. NEON delivers ubiquitous, low-cost, GPS-denied location through the use of advanced sensor fusion, ranging, and patented dynamic mapping algorithms. NEON® location technology provides the foundation for a number of commercial applications, including NEON® Personnel Tracker and NEON® Signal Mapper. In addition to the U.S. Army, TRX's indoor location software development has been supported by the National Science Foundation (NSF), the Defense Advanced Research Projects Agency (DARPA), the National Institute of Standards and Technology (NIST), and the Department of Homeland Security (DHS).
For more information, visit http://www.trxsystems.com.