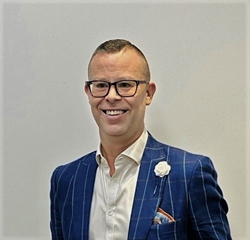 SYDNEY (PRWEB) March 12, 2020
TTC, formerly known as The Testing Consultancy, has appointed Matt Wiggins, most recently Program Test Manager at QBE Insurance as TTC's new Chief Executive Officer for their expansion in the Australia market. Wiggins assumed the new role in late February 2020, as TTC saw the need to increase their presence in Australia, based on the quality transformation success they have had at several Australian media organizations. TTC is composed of over 300 employees, operating in New Zealand, Singapore, Asia, the Americas, and now Australia.
"I am delighted to have been selected to help expand the TTC brand into Australia. The values of TTC perfectly aligned with my own," said Wiggins. "It is a privilege to be part of an organization that delivers high-quality services and innovation whilst developing the most talented professionals into trusted QA thought leaders. I am excited about the opportunity to build a truly strategic and technical trusted advisory offering in the QA marketplace in Australia."
"I can think of no one better to lead TTC in Australia. Matt's deep understanding of overcoming the challenges organizations face when undergoing digital transformations and his high caliber reputation which fosters long-lasting and trusted relationships is sure to be an asset as we continue to expand TTC's presence in Australia, said TTC Co-Founder and Executive Director, Mike Ewart.
Prior to his role at TTC, Matt has held various Quality Transformation leadership roles globally across a variety of industry verticals, from Banking, Insurance, Payments & Capital Markets to Logistics, Retail, Communications and the public sector. He has also performed several senior consulting roles, focusing on strategic direction, transformation and the establishment of Centres of Excellence - as well as the delivery of large and complex programs and test efforts. In recent years, Matt oversaw the successful delivery of the New Payments Platform Program for his client in a dual role as Test Director & Business Program Manager. Matt is a certified Project & Program Management, SAFe Agilist, CSM ScrumMaster, Prince 2, Testing and Systems Analysis professional, with over 15 years of industry experience in the development, implementation, management, and transformation of Enterprise delivery and program strategy.
About TTC:
TTC is a leading global software assurance provider. TTC has capability and expertise across a wide variety of delivery areas that enable our clients to increase the speed and quality of technology development, while reducing risk and cost.
TTC's main focus is on helping organizations go through digital transformation; realigning internal teams, identifying the right toolsets, developing test strategies and implementing the right culture changes to achieve this.
Contact info:
Name: Carla Hartman, Director of Marketing & Sales Support
Organization: TTC
Company URL: http://www.ttcglobal.com